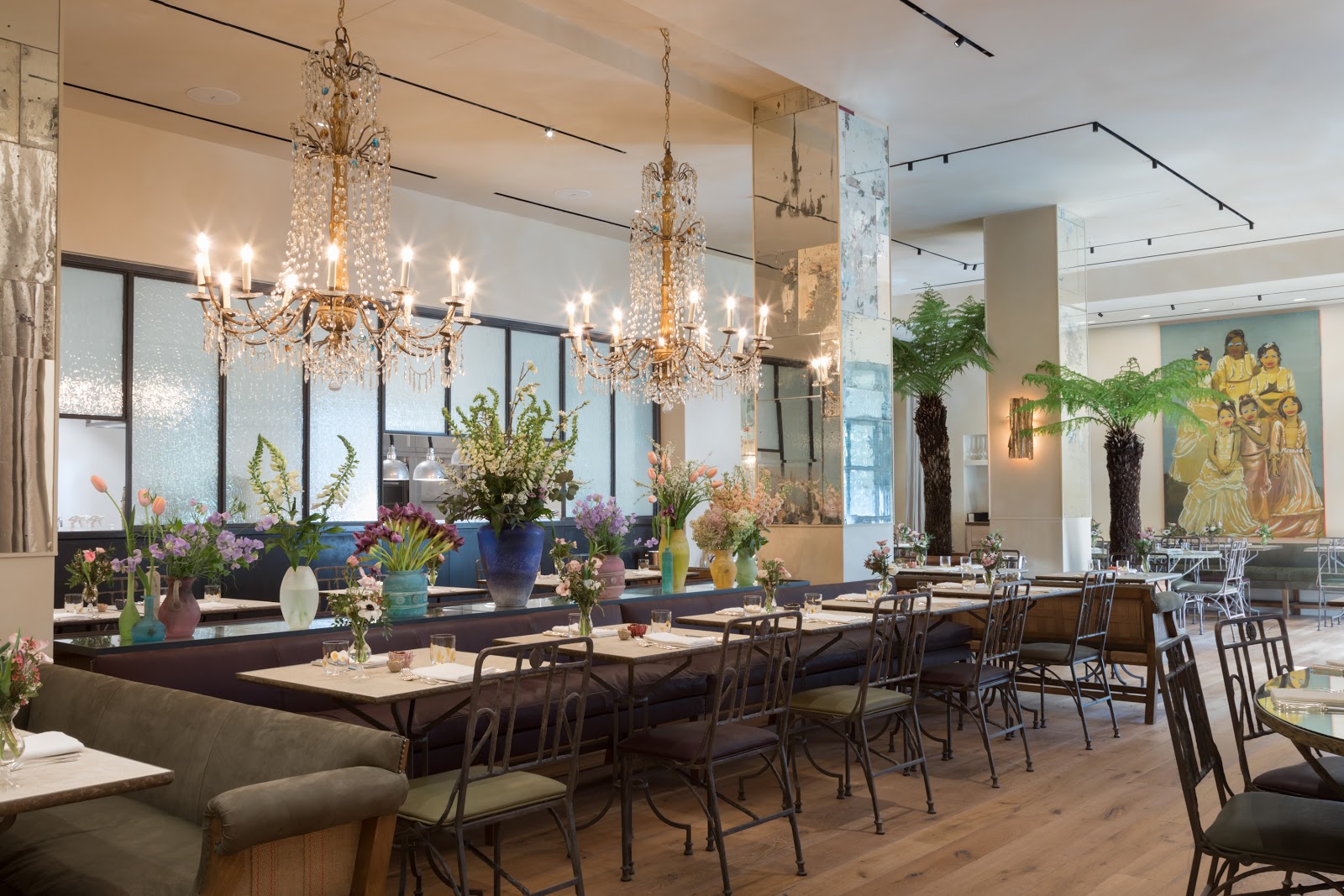 Petersham Nurseries in Covent Garden will open today two restaurants, a bar and a courtyard. To complement them, a homewares shop, delicatessen, wine cellar and florist, will complete this unparalleled lifestyle destination in the heart of London. The restaurants will be accessible via both Floral Street and King Street and will flow onto the aptly named Floral Court, a central courtyard which will transform the urban space into a haven and garden of inspiration.
The Petersham is an elegant and refined a la carte restaurant that draws inspiration from the family home, the Petersham House in Richmond. The Petersham will focus on the finest seasonal produce, quality ingredients and Italian flavours, respecting the Slow Food philosophy of Good, Clean and Fair and the traditions on which Petersham Nurseries Richmond was founded. Diners can enjoy seasonal Bellinis with tempting appetisers, handmade pasta and gnocchi, day boat fish from Cornwall, organic meat from Haye Farm and Petersham Nurseries garden salad.
La Goccia will be a vibrant, accessible, all-day restaurant with an open kitchen, wood fired oven, large grill and dining bar. From breakfast through to dinner, the dishes will be prepared by chefs in front of guests adding an element of drama and theatre to the ambience. Guests should expect pizzette, fritti and dishes inspired by the garden such as spring panzanella. The pasta will be made fresh daily and will be served alongside homemade Tuscan style sausages and vegetables from the grill.
For the first time Petersham Nurseries will serve its own signature cocktails in La Goccia Bar, inspired by nature and evolving with the seasons. Petersham Cellar will supply La Goccia with a frequently changing handpicked selection of wines from Italy; the wine list at La Goccia will be small yet considered.
Unique furniture, glassware, crockery, vases and table decorations admired by guests in the new restaurants will be available to buy in The Shop within the Covent Garden destination. At the heart of Petersham Nurseries Covent Garden will be Floral Court, a place of calm that encourages positive living, and a space to reconnect with nature.