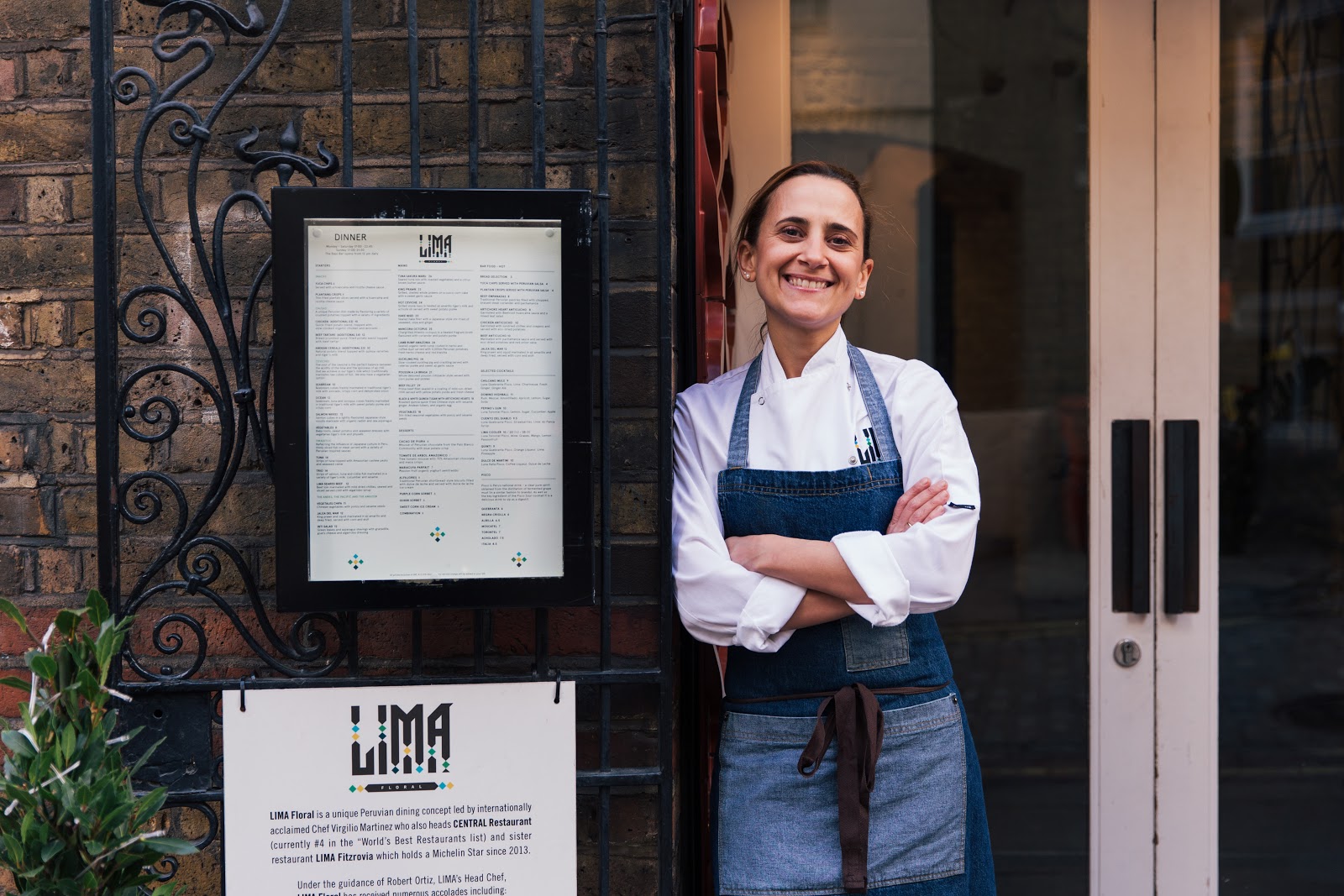 Patricia Roig has become the head chef of Lima Floral in Covent Garden and upon appointment was given the opportunity to work alongside Virgilio Martinez at Central in Peru, listed at number 5 in the World's 50 Best Restaurants. Together, they worked on the new Central menu before returning to London with a first-hand understanding of the cuisine.
Patricia's vision for Lima Floral is to help bring a sense of real Peruvian flavours, all while retaining the authenticity of traditional Peruvian gastronomy that the restaurant is so well known for.
Patricia moved to London in 2012 when she took the role of senior sous chef at Newman Street Tavern in Fitzrovia, working under the guidance of Head Chef Peter Weeden. She credits Peter for changing her view on food whilst also helping to establish the principles that she follows today in her cooking.
Originally from Seville, Patricia Roig commenced her culinary career studying at the University of Seville in 2000, graduating with a bachelor's degree in 2003. She continued her training, and four years later gained a First-Class Honours degree in Tourism. During her studies, Patricia undertook two internships, the first in 2001 as a commis chef at Miranda Suizo Hotel in Madrid, and the second a year later as chef de partie at Terraza Carmona Restaurant in Almeria.
In 2003, Patricia was appointed senior chef de partie at renowned Michelin-starred restaurant Lillas Pastia in Huesca, North of Spain. Two years later, she returned to her hometown of Seville where she worked as sous chef at Abantal, alongside her long term friend and Executive Chef Julio Fernandez, before moving to London in 2012.