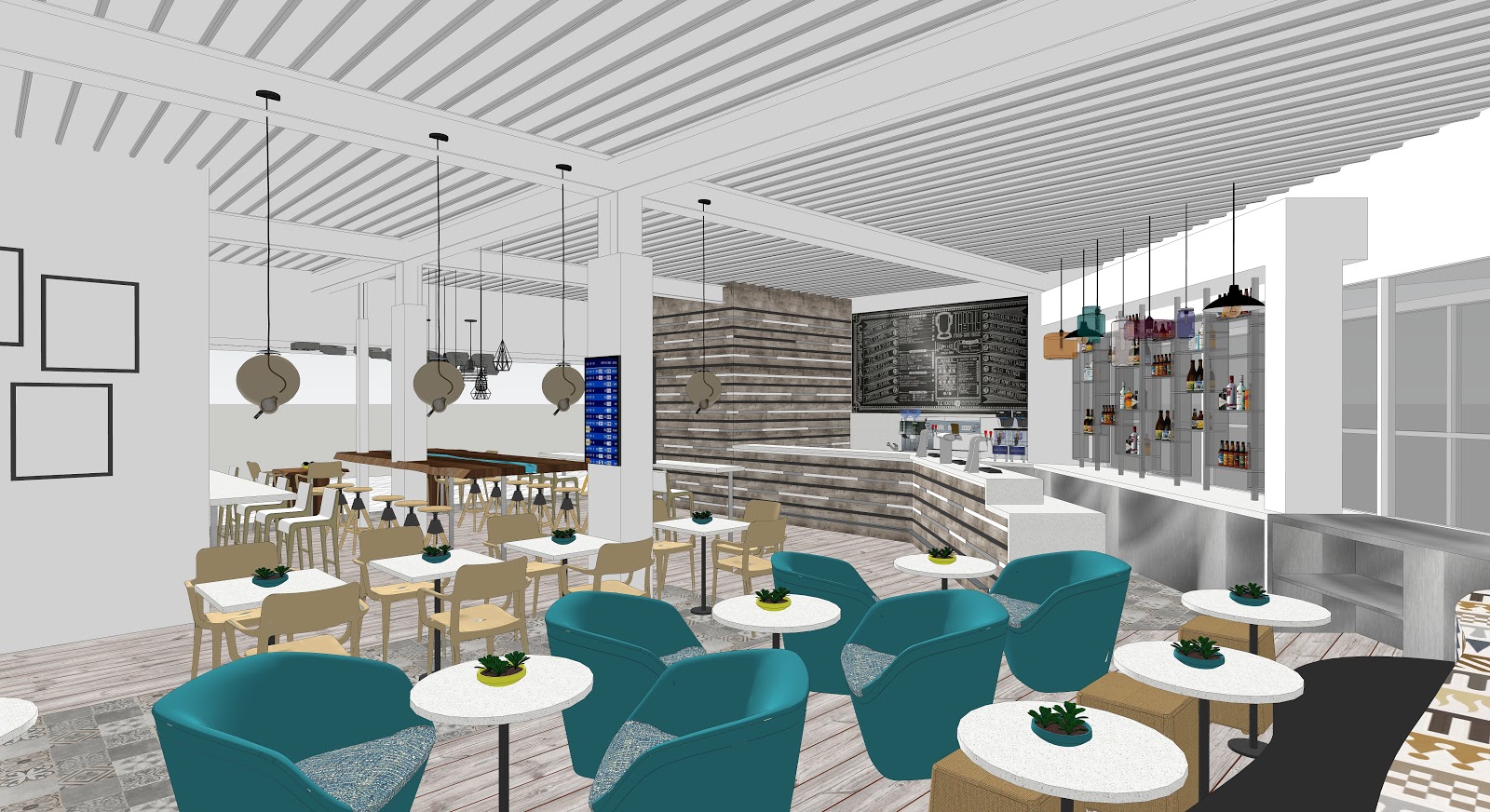 A new food-led bar concept is to be introduced by MAG, the UK's largest airport group. Proof is a modern and flexible bar concept, designed to focus on fresh, high quality food alongside a superior, spirits-led, drinks menu. The concept will be rolled out initially at MAG's East Midlands Airport in the summer of 2018 and later on introduced at its other UK airports, Manchester and London Stansted.
Entirely owned and operated by MAG's in house team, Proof signals MAG's strategy to offer more of its own products to its passengers, as well as creating a unique concept among major UK airports.
"MAG is innovative in the UK in establishing its own in-house food and beverage product. Ultimately, we are trying to give our passengers the best possible choice of environment as they spend time in our terminals, whether that's at an airport lounge, at a MAG-operated bar, or at one of our fantastic partner brand restaurant, bars and coffee shops," said Beth Brewster, Executive Vice President, Lounges, MAG.
Each Proof bar will be numbered with the year in which the host airport commenced commercial flight operations. For example, the first bar at East Midlands will, therefore, be called Proof 65. The venue will 'nod' towards the local history of the airport and area, and will also feature the work of local artists on its walls.
Proof 65 at East Midlands Airport will feature a varied menu of small plates, with Mediterranean flavours fused with regional ingredients, such as Egg & Red Leicester Cheese Frittata, and Hot Smoked Salmon Fish Cake with Gin Aioli. Its drinks menu will feature 15 different gins, and local specialities including Two Birds (Market Harborough), Burleighs (Loughborough) and Nelsons (Uttoxeter) featuring alongside favourites such as Sipsmith & Hendricks, beers, wines, spirits and soft drinks.
The opening will create job opportunities at East Midlands Airport, beginning this summer, and MAG are currently recruiting for a General Manager, for both Proof 65 and the airport's popular Escape Lounge.