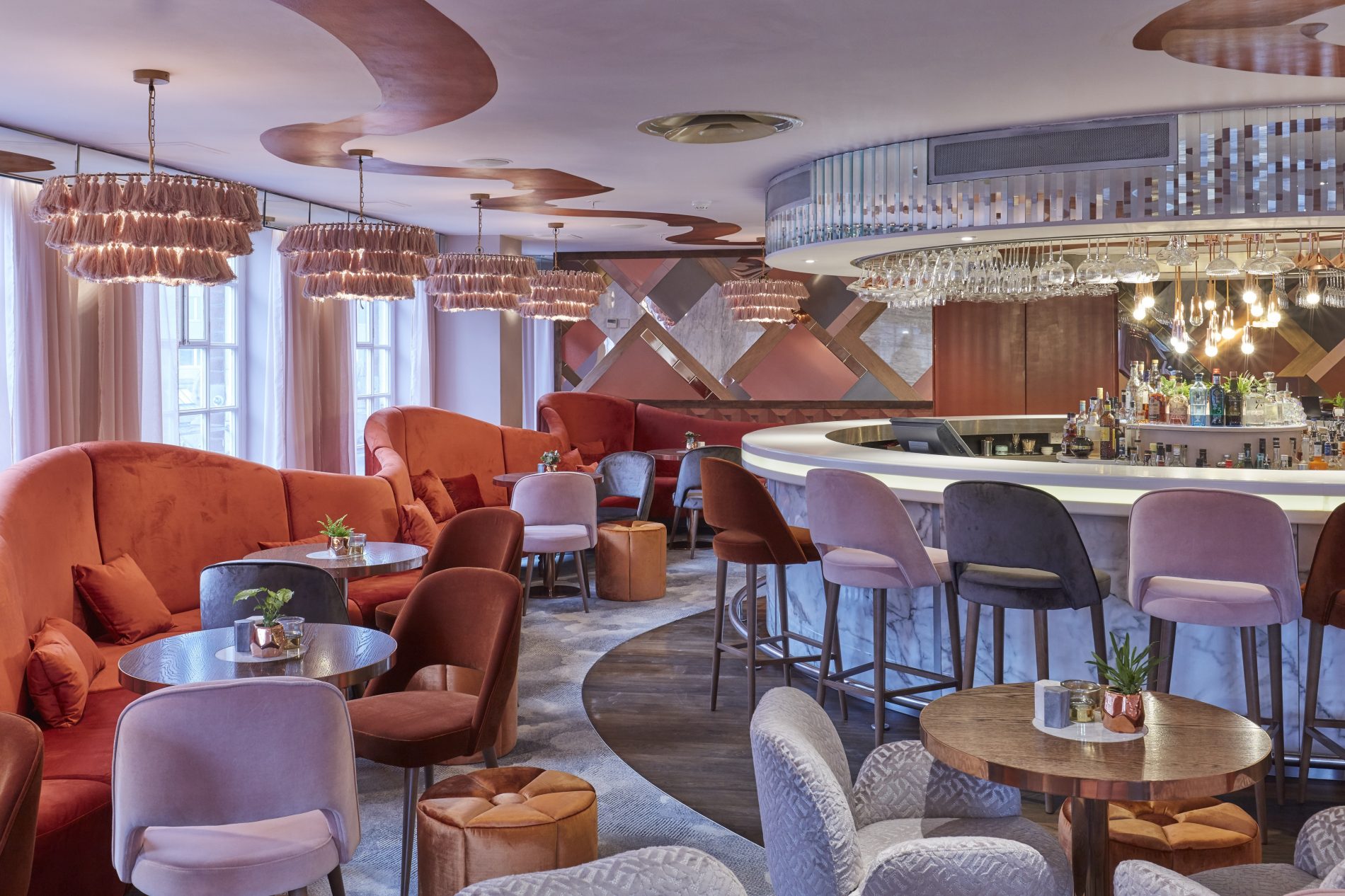 Following a three week renovation, Harvey Nichols has opened the doors to its freshly refurbished Fifth Floor Bar, complete with a redesign and a revamped drinks & cocktail list. The new design concept offers customers a space to relax in a sophisticated setting.
For the design, Harvey Nichols worked closely with Keane Clarkson, one of the UK's leading interior design agencies, to introduce a new colour scheme that elevates the traditional monochrome palette that has always been part of the brand. Inspired by rich earthy tones and muted shades of pink and grey, the new Fifth Floor Bar has been transformed into a tranquil space. The metallic, soft suede and raw steel furnishings adds a modern touch to the refurbished Bar, while retaining the timelessness atmosphere found throughout the rest of the store.
Sophie Bratt, the Bar Manager, has curated a selection of classic, non-alcoholic and London-inspired cocktails, English Garden Margarita and Bucks Palace Back Yard, to champion seasonal ingredients and the finest selection of premium alcohols from all over the world.
An exclusive Champagne Flight has been created to celebrate the launch of the Knightsbridge Bar that offers three of the company's finest Champagnes; Moët Brut Imperial, Moët Rose and Dom Perignon. The drinks list also sees an update with new wines and craft beers added to the menu, alongside a selection of bar snacks and light bites.
"We are thrilled to open the doors to our Fifth Floor Bar in our flagship store. Following the closure of the bar back in June, we have been working tirelessly to ensure the highest standards of work went into the refurbishment. In a world where everything is a click away, the future of luxury retail is about elevating the overall in-store experience. We believe we have created just that – a beautiful destination that offers a tranquil setting for our customers to enjoy," said Simon Youden, General Manager at Harvey Nichols Knightsbridge.