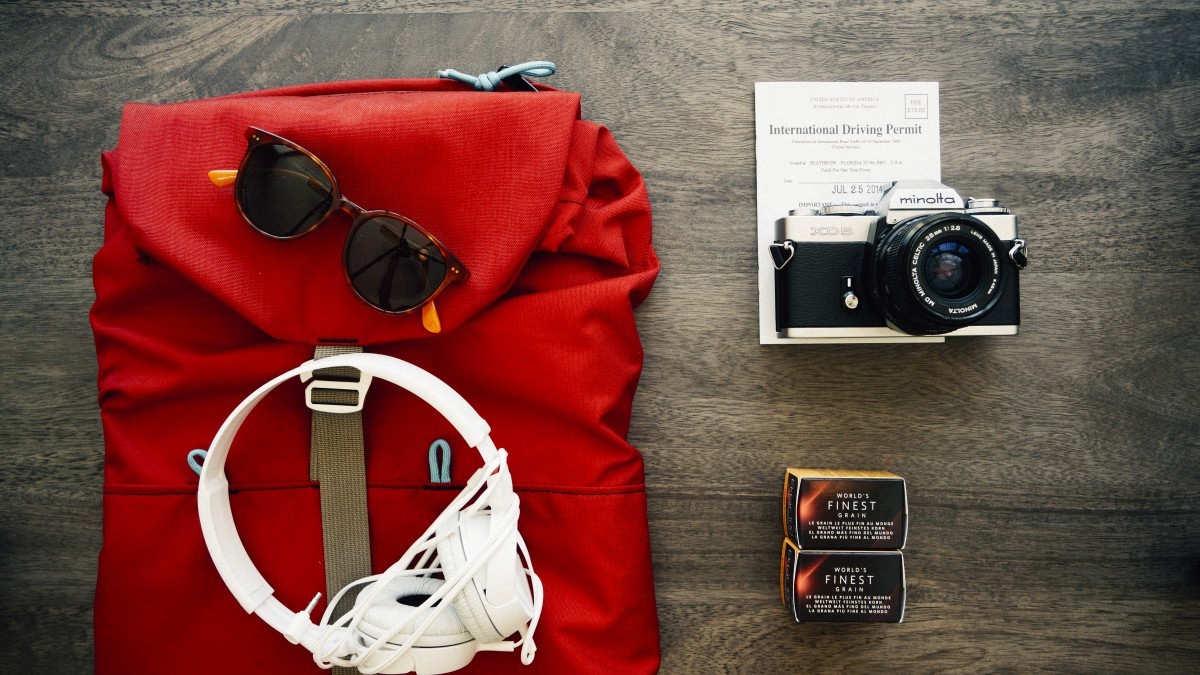 Colorado summers are colourful and soothing. No matter what, the outdoorsy activities are the main reasons why tourists love to visit the western region of the United States. You must have researched a lot about the place if you are visiting for the first time. The attractive tourists' spots of Colorado are both luxurious and adventurous at the same time. You get a taste of both Breckenridge cabin rentals as well as camping tents by the Rocky Mountains, such is the beauty of the place!
Now if you are new to this place, you need to know a few things about Colorado. You need to have an idea of what to carry while packing the bag. Random packing can increase the weight of the luggage unnecessarily and you may end up missing out some stuff which is actually needed for the trip.
Here are a few tips on what to carry while travelling to Colorado during the summer months!
Skincare essentials:
Due to the high altitude of the state, the ultraviolet rays of the sun causes more harm to your skin. Taking a sunscreen lotion (for winter) or gel (for summer) will be very helpful. SPF 50 will be the perfect choice for protecting your skin from the harmful UV rays. If you want to avoid a sunburn on your lip, carry a lip balm with high SPF. You can also carry a wide-brimmed cap to avoid sun rays.
Water Bottles:
Carry more than one water bottle, one for regular water and another for an electrolyte-replenishing sports drink. The high altitude with an arid climate with definitely cause dehydration if you do not maintain a proper drinking regime.
Summer wear:
If you are planning to go during the summer the most important thing to carry is proper comfy summer dresses.  The temperature during summer daytime can reach the 80s and low 90s Fahrenheit. Summer shorts and lightweight shirts are the most comfortable attire. Avoid using heavy and fancy clothes as it will be a burden for you to carry and you will not be able to wear them at all.
Raincoats and waterproof ponchos:
The rains are really unpredictable. Due to the semi-arid climate, the downpour is quite sudden. It is always good to carry a foldable poncho or a raincoat to avoid an unexpected drenching. This will not only shorten your day, you may catch cold ruining the whole trip.
Hiking Stick:
Visiting Colorado and not going for a hike is almost impossible. If hiking is already on your to-do list, you must carry a hiking stick to make the hike easy and smooth. A basic stick will be good for the trip.
Hiking boots:
Your normal sneakers or shoes are probably not suitable for hiking. Since hiking is one of the most important features of the Colorado trip, one must carry shoes which are made for the hiking purpose. A perfect pair will make your hiking as well as the trip comfortable. The footwear will give you more support and flexibility while hiking through the rugged trails.
Camping essentials:
If you are planning to go for a hardcore camping experience, make sure you carry battery-powered light sources and a weather radio. You must also carry a camp stove along with utensils to cook and eat from.
Sleeping bags and Blankets:
Yet another essential for the hiking teams. Sleeping bags and blankets are must-haves in Colorado because even the summer nights can be chilly. Make sure you carry a spare lightweight blanket in case the weather demands one.
Batteries:
Extra batteries will always be on the checklist while packing your bag. Batteries are very useful and you may need them anytime for any battery-powered travel gears. Make sure you have a couple of extra batteries for the emergency.
Small Backpack:
A small backpack will be very useful for a day trail. You can put all your trail essentials, like sunscreen, bottles, raincoat inside the small backpack. It is important to keep your hands free by using them as a support when needed. Small backpacks are also useful for shopping purpose. A number of carry-bags will only make you uncomfortable.
ID Proofs:
The most essential of all the items. Carry your ID proofs. You may need them anytime during the trip and especially during check-in and check-out. If you are a tourist from a different country, make sure to carry the passport all the time along with you.
Camera:
They say it is good to capture what you see and freeze the moment forever. Due to technological advancement, cameras have become essentials, so don't forget to carry one. Moreover, carry an extra battery if possible, fully charged. It is good to carry an extra memory card as well.
Sunglasses:
Another essential item to protect yourself from the damaging rays of the sun, Sunglasses! Carry one so that you can use them during hiking.
Medicines:
Don't forget to carry a bag of medicines. Some essential medicines to protect yourself from common infections, anti-allergic and even some for those who are prone to altitude sickness, is highly advisable. If you have a prescribed routine of medicines, carry them along.
Copy of travel itinerary:
Keep a photocopy of all the details of your travel itinerary and of your ID proofs. In case of losing the original ones, you will have something as a proof to show to the authorities when asked for. Better safe than sorry, isn't it so?
These are the basic essentials for an adventurous Colorado trip. In case you are planning to go during winter, most of the above-mentioned items will be useful. You will have to carry a lot more winter garments to cover yourself up; Colorado winters are quite strong.
All you need to have is a happy and safe journey!