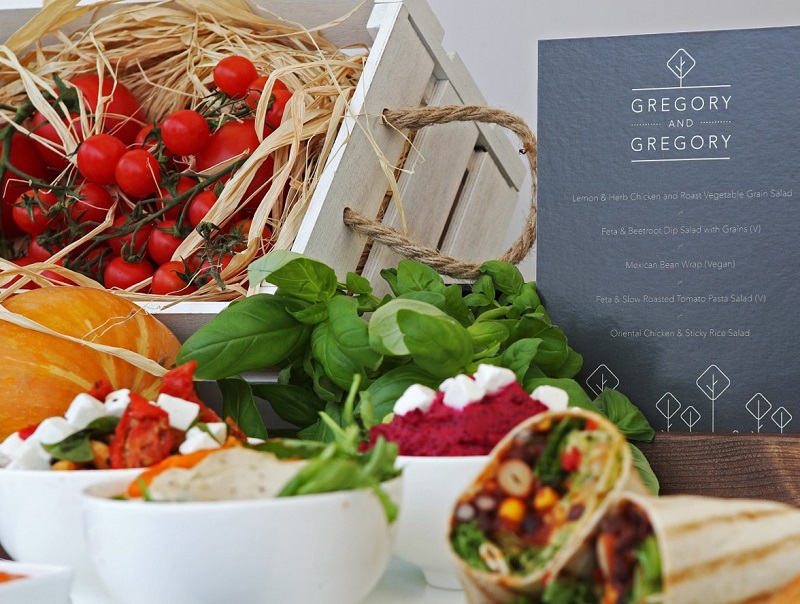 Greggs went undercover and surprised unsuspecting customers by serving up lunch under the guise of an artisan delicatessen at a top London food festival. The menu included a feta and beetroot dip salad with roast vegetable grain, an oriental chicken sticky rice salad and the very first vegan addition – a Mexican bean wrap.
In order to trial its new menu, the high street brand installed the pop-up at Foodies Festival amongst the street food and artisan producers in the market area, which would help the team blend in with the upmarket array of stalls. The food which was freshly prepared by Greggs included salads, pasta, rice dishes and vegan wraps.
When told he was in fact eating Greggs, one surprised festivalgoer said: "You wouldn't normally find me in a Greggs but I think what they've done with these new salads is brilliant. I'll certainly be popping in there for lunch in future."
Another customer said: "Greggs – you think of pasties, don't you, and sausage rolls. I genuinely found this range of salads and wraps surprisingly good!"
Celebrities who attended the festival included new Saturday Kitchen host Matt Tebutt, Michelin Starred Chefs Atul Kochhar, Josh Eggleton, Stephen Crane, Robert Potter and Brad Carter as well as top TV chef Glynn Purnell, MasterChef Winner 2017 Saliha Mahmood-Ahmed & healthy eating sensation Bettina Campolucci-Bordi.
The campaign was devised and executed by PR and creative agency Taylor Herring together with the Greggs team. The agency has delivered a number of high profile campaigns for Greggs in the past 12 months including a Valentine's Day promotion and a Greggs diet and documentary film.
"Weeks of planning went into the stunt. As well as stall design, menu branding and overnight installation it required seamless collaboration with Greggs' food service team. Even the delivery vans needed to be re-branded specially for the event, so we didn't give the game away. It's definitely one of the most ambitious projects we've delivered for the brand so far," said James Herring, managing partner at Taylor Herring.
A video captures the customers' stunned reactions as told they're actually eating Greggs and can be found on YouTube and Facebook.