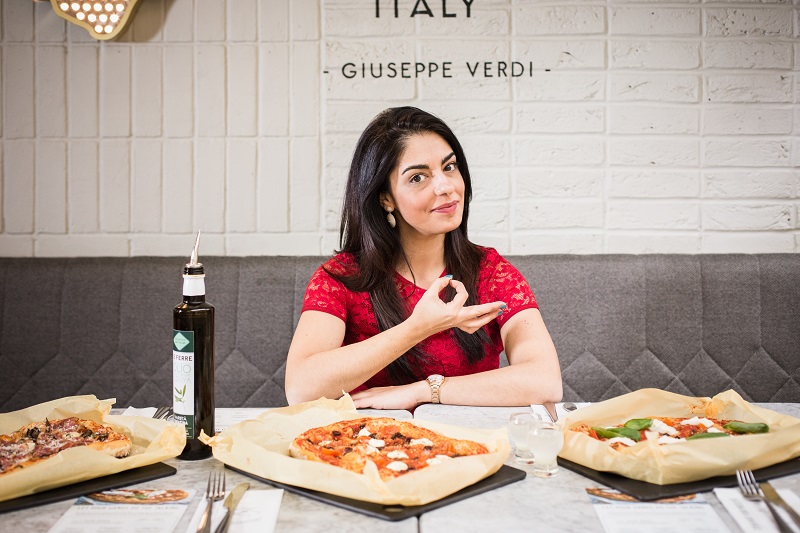 The world's first menu that can be ordered only through the use of Italian hand gestures has come to ASK Italian. In the competitive food industry, looking for the one unique factor of a business could be the difference between business success and failure. ASK Italian's new venture will certainly have a different approach when it comes to placing an order.
Based on the premise that Italians use up to 250 hand gestures every day, the menu was designed in collaboration with the Italian Language School Vivere L'Italiano. The Language school has collaborated with the restaurant to establish a language formed from existing authentic actions and new gestures.
Vivere L'Italiano is a selection of high standard tutors combined with special events in order to give students the chance to fully experience the Italian culture while learning the language. Literally translating to Live Italian, the company believe in making language learning enjoyable, not a persistent grammar test. Based in central London, the company offer a variety of courses that can last for between 5 and 10 weeks and begin at £90.
The 'Eat Like and Italian' menu will contain the new Alto pizza range from ASK. The Alto range consists of a thick airy base and chocolate gnocchi. With sweet versions of more commonly thought of savory dishes are offered, a few interesting combinations could be made by "mispronouncing" the new language.
The Italian restaurant chain are wanting to celebrate this commonly overlooked area of Italian communication while also encouraging customers to learn and participate in a silent part of the Italian culture. The menu that is available for order in this way will offer five dishes from their spring selection with each item having a specific gesture.
The limited edition menu will be available in all ASK Italian restaurants. Customers will be able to use the new system starting from March 14th.