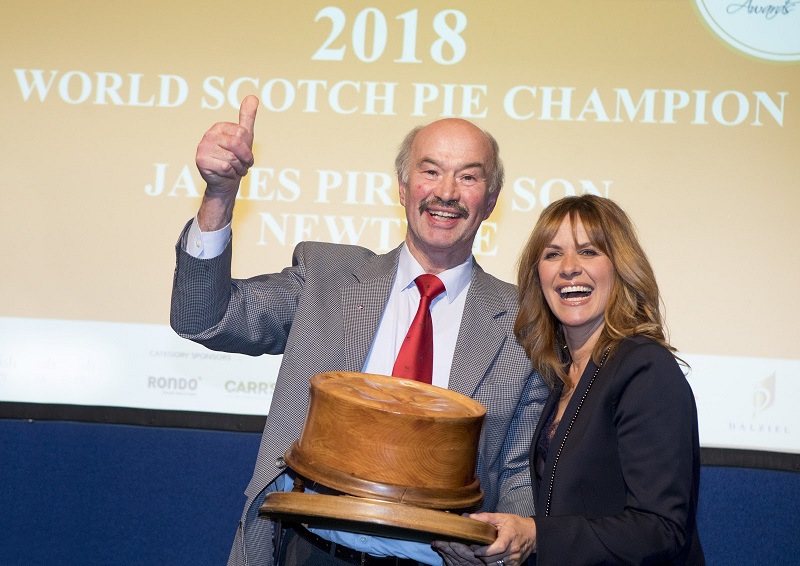 The Scotch Pie World Champion title went to Alan Pirie and the team at James Pirie and Son a few weeks ago. Since then, the Angus-based butcher has been welcoming customers from as far afield as London and Liverpool and receiving enquiries from Australia and America.
"Winning the Scotch Pie World Championship really has been excellent. As we've done for years, we've used good quality Scotch Lamb, good quality Scotch Beef, very good seasonings, very good pastry, all handmade with a lot of care and attention," said Mr Pirie.
"To have had all this recognition has been an amazing experience. My Father would have been over the moon." he added.
James Pirie and Son is a proud member of the Scotch Butchers Club, run by Quality Meat Scotland, proving that it is committed to sourcing top quality Scotch Beef PGI, Scotch Lamb PGI and Specially Selected Pork from approved suppliers who are part of the QMS Quality Assurance Scheme.
"The World Champion Scotch Pie awards are a fantastic opportunity to showcase the innovation and skills of Scotch Butchers Club members," said Graeme Sharp, Manager of the Scotch Butchers Club. "James Pirie & Sons is a well-deserved winner and Alan is a great example of a Scottish butcher with a brilliantly innovative team committed to using the best quality Scotch meat."
The quality assurance schemes run by QMS cover more than 90% of livestock farmed for red meat in Scotland. They offer consumers in the UK and overseas the legal guarantee that the meat they buy has come from animals that have spent their whole lives being raised to some of the world's strictest welfare standards.
Established in 1960 by Jim Pirie, the business has since developed a strong reputation for innovation, as well as top quality product and service and the shop that has been recognised with almost 180 awards.