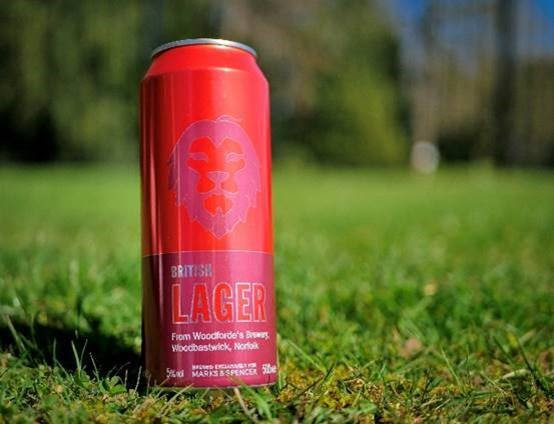 Woodforde's Brewery has collaborated, ahead of the 2018 FIFA World Cup, with independent beer retailers Real Ale and UK retail giant Marks & Spencer (M&S) to brew an exclusive own-label lager.
Real Ale have been an official supplier to M&S for over 11 years, sourcing products from smaller regional producers for their own-label craft alcoholic beverages. This latest range features three craft beers, one of which has been developed by Woodforde's Master Brewer Neil Bain, who has recently returned to the brewery after two years away.
"Having worked with M&S for a long time, we're thrilled to be part of this new venture, especially as it means exploring a new avenue for us with the lager. M&S have a long-standing commitment to using smaller breweries to bring their customers innovative and progressive flavours and styles, and this collaboration is further testament to that," said Woodforde's CEO James Hughes.
The 5% ABV lager is the first of its kind in terms of a lager product from Norfolk-based Woodforde's Brewery, though they currently produce the M&S own label beer 'Norfolk Bitter' which is available online and in store. This refreshing, specially designed lager is available in M&S stores nationwide in a 4-pack of 500ml cans as part of the Real Ale collaborative range, which also includes three craft beers and a cider, all from smaller regional producers.
"It was a proud moment to be asked to brew for M&S, as they have exacting standards and a very highly regarded product range. I consider it a 'feather in my cap'. I created the lager with malty tones, well balanced with citrus notes from the cascade hops, followed by a bitter finish so it's very refreshing," said Woodforde's Head Brewer, Neil Bain.