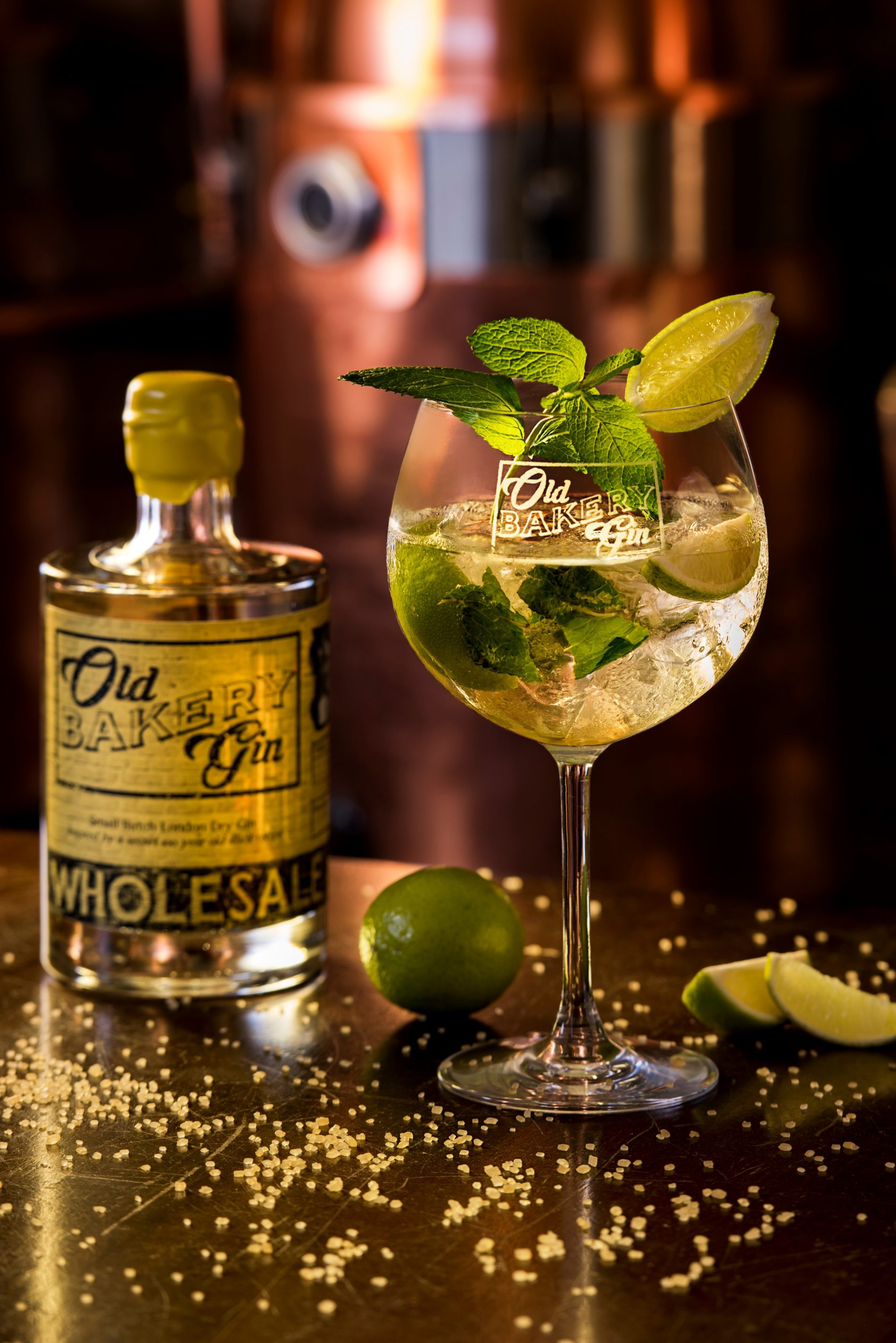 Old Bakery Gin is steeped in history, despite only trading for over a year. The story begins when founder Ian Puddick moved into a new office space in Bowes Park, North London. Following a building dispute over a chimney, Ian was called upon to look into the history of the old building. With a bit of research, Ian discovered that his new office space was in fact used as a bakery over 100 years ago. A little bit more digging revealed that the old bakery had in fact also been an illicit gin distillery.
Keen to find out more, Ian tracked down an old neighbour to the site who had more detail on the business and described a yellow sign on the side of the building, that has now been restored on one wall and proudly makes up the label for every bottle. In addition, the contact gave him the four ingredients that were used for the recipe.
Armed with this information, Ian built a distillery at the back of his office, and started mixing these secret four botanicals until he found the smooth taste that is now Old Bakery Gin's signature flavour featuring citrus notes and subtle hints of juniper.
A true labour of love, Old Bakery Gin now has three varieties on sale, made in small batches from their micro-distillery in North London and can be purchased via their own website and stores such as Harrods, Fortnum & Mason as well as various independent delis.
The team open the doors of the distillery once a month for an evening pop-up bar, serving their gin with tonic and a variety of garnishes.