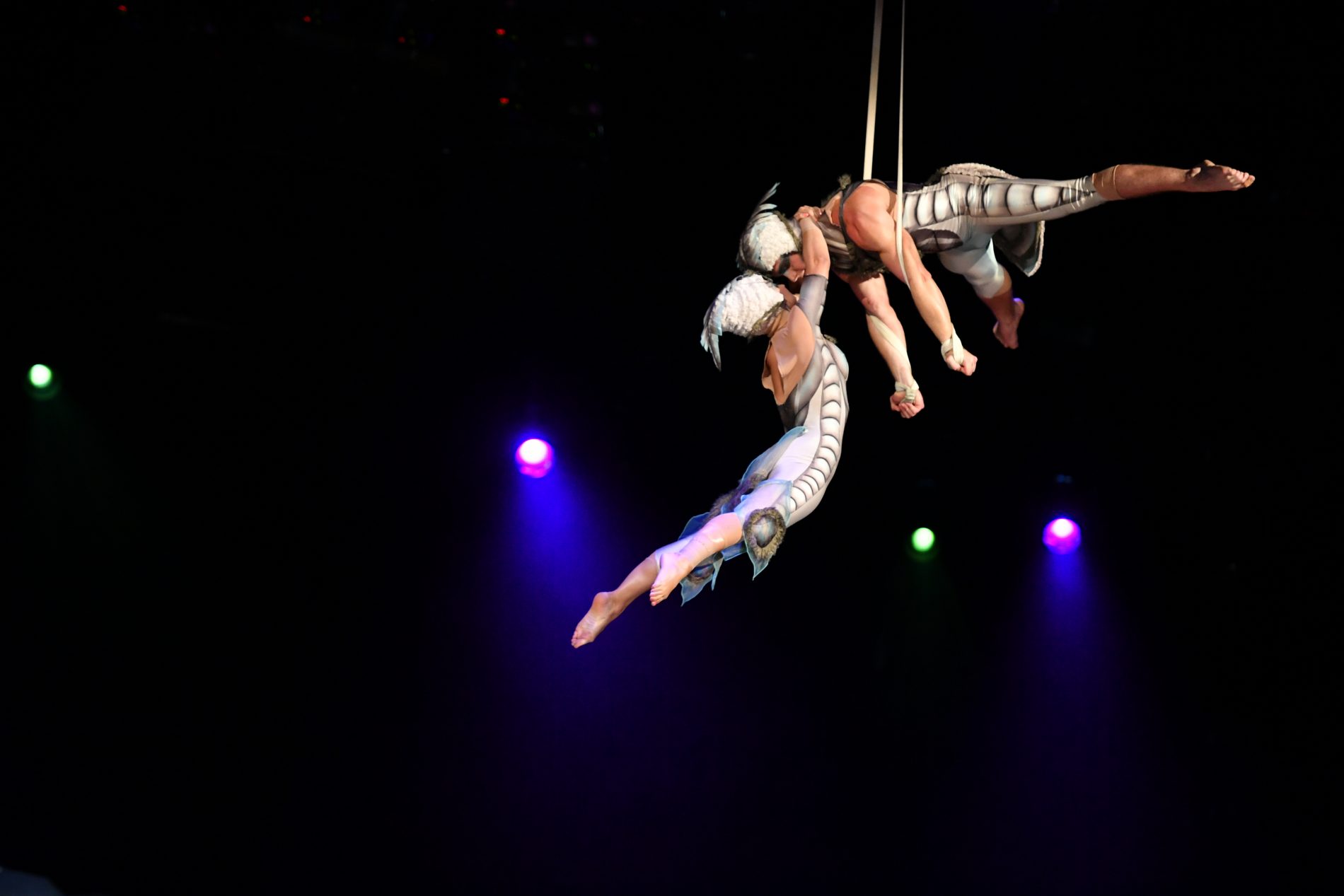 Cirque du OVO, a celebration of nature and co-existence will bring its fun-filled production for the whole family to the FlyDSA Arena in Sheffield next week for 7 performances between the 22nd and the 26th of August.
The cast of OVO consists of 50 performing artists from 17 countries specialising in many acrobatic acts. This includes Alanna Baker from the United Kingdom, who plays the role of the Black Spider in the show. She was crowned gymnastics European Champion in 2011 and won Bronze in the World Championships in 2012. Alanna, who has been training since she was five years old has travelled around the world with OVO to countries as far reaching as Japan and Australia and is now set for a return to her home here in the UK.
Having thrilled more than 5 million people worldwide since the show premiered in Montreal in 2009 as a Big Top show, OVO embarks on a journey, offering the same captivating production as the Big Top performances, but on a larger scale now, visiting major arenas and venues, including those around the UK.
OVO, meaning "egg" in Portuguese, is a headlong rush into a colourful ecosystem teeming with life, where insects work, eat, crawl, flutter, play, fight and look for love in a non-stop riot of energy and movement. When a mysterious egg appears in their midst, the insects are awestruck and intensely curious about this iconic object that represents the enigma and cycles of their lives. It is love at first sight when a gawky, quirky insect arrives in this bustling community and a fabulous ladybug catches his eye – and the feeling is mutual.
The Creative Team behind the world of OVO is: Artistic Guides Guy Laliberté and Gilles Ste-Croix; Writer, Director and Choreographer Deborah Colker (first female director at Cirque du Soleil); Director of Creation Chantal Tremblay; Set and props Designer Gringo Cardia; Costume Designer Liz Vandal; Composer and Musical Director Berna Ceppas; Lighting Designer Éric Champoux; Sound Designer Jonathan Deans and for the first time at Cirque du Soleil: Rigging and Acrobatic Equipment Designer Fred Gérard; Acrobatic Performance Designer Philippe Aubertin; and Makeup Designer Julie Bégin.
Tickets are priced Adult £45.80 – £79.40 & Children 12 and under £34.60 – £68.20 (including booking fee). To book call 0114 256 56 56 or visit www.flydsaarena.co.uk.