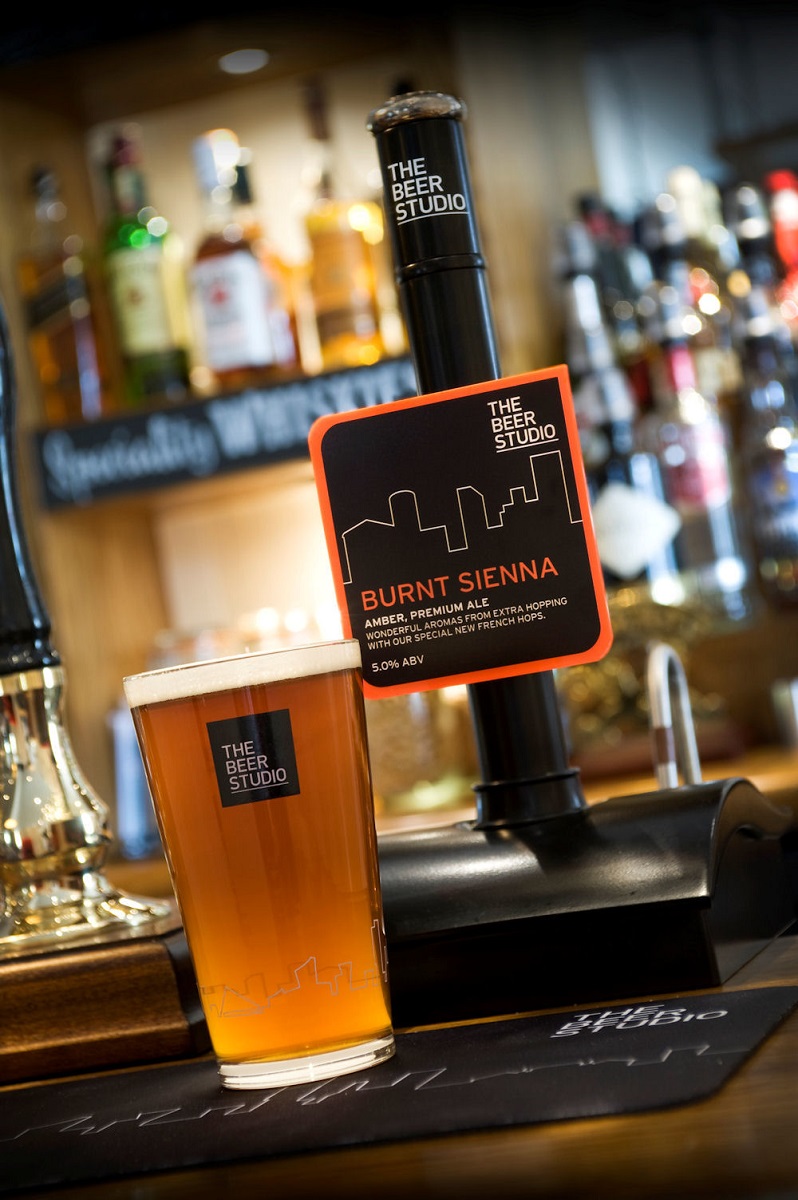 The Beer Studio has today launched a new range of bottled craft beers to complement their successful draught range.
To meet the demands of the ever-changing market and the substantial growth in the packaged craft beer sector, The Beer Studio, based in MediaCityUK, has introduced a range of four premium bottled beers.   Comprising of 3 distinctive ales and a true continental style lager, the beers were specially selected as some of the most flavoursome from their extensive range of innovative draught brews.
Offering contrasting styles and flavours the four beers –  Burnt Sienna 5.0%, Fiery Phoenix 5.2%, Glacier Blonde 4.2% and Seared Saaz Lager 4.2% – are now available in 330ml bottled in the On and Off Trade whilst also being offered in an attractive four pack gift carton.
Since its inception in January 2013, the Beer Studio has set out to build itself as a reputation for 'Creative Brewing' and in tune with this they now have produced 34 distinctive draught beers which have proven highly popular with cask beer aficionados  across the country.
Innovation from the Beer Studio continues apace as they will soon be announcing a further 15 brand new cask beers planned for 2016.