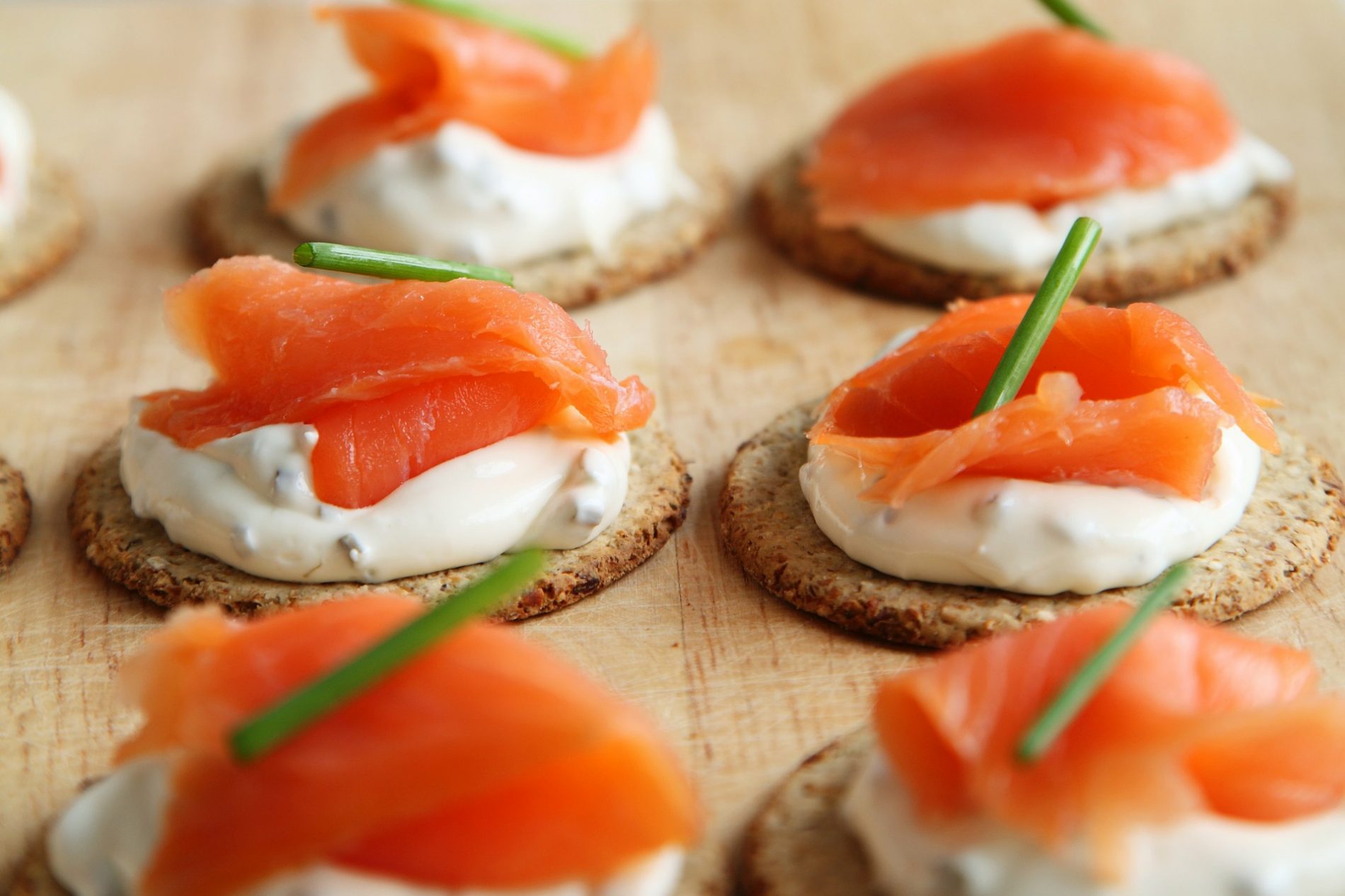 By H.Forman & Son (Est 1905), the World's Oldest Producer of Smoked Salmon
1.     The smoking of Scottish Salmon as a gourmet food first started in London's East End in the late 19th century. Whilst many think smoked salmon is an ancient Scottish tradition, it was the fish coming from Scotland, paired with East End Jewish smoking techniques from Eastern Europe that made smoked salmon the great gourmet food it became.
2.     The original purpose of smoking salmon was to preserve the fish, in the days refrigeration hardly existed. By dry curing the salmon in salt and then smoking over oak, led to the raw fish drying out, losing 20% of its weight, but intensifying the flavour of the remaining salmon. 
3.     Smoked salmon is all about the salmon, not the smoke. The smoke is simply there to preserve the taste of the salmon – a form of air-drying.   It should never overpower the flavour of this delicate fish. There should never be a remnant of smoke taste on the palate after eating it. The technique to achieve this is known as the "London Cure" and it involves using super-fresh fish, always Scottish not Norwegian. 
4.     The two things people mostly complain about with smoked salmon nowadays is that it is either slimy or smoky. Both of these characteristics have arisen from mass production and do not occur in London Cure smoked salmon
5.     Sliminess comes from the salmon not being properly dried out. With salmon being sold by the kilo, if 20% weight is traditionally lost, this results in a loss of 20% of revenue, so producers attempt to avoid weight loss by brining the fish, instead of dry curing, or even injecting salmon fillets with salt water. Some use a spray smoke flavouring too, which involves no weight loss. The end result is slimy, gelatinous, smoked salmon.
6.     Smokiness is used as a mask to conceal fish which is not very fresh.   Two-thirds of salmon sold in the UK comes from Norway because the fish is always 10-15% cheaper than Scottish salmon. It takes 4 days to arrive in the UK whereas Scottish salmon is already here. A fresh salmon only has a one week good shelf life, so losing half of it in transit is bad news. If a not-very fresh salmon is given a delicate smoke, the end result is acrid tasting smoked salmon which is not pleasant. However, if a heavy smoke is applied, no one can tell how un-fresh the fish is. If you have a wonderful piece of fresh salmon, why make it taste like an ashtray? Much better to intensify the salmon flavour than mask it.
7.     Smokey salmon also has sugar added, because smoke alone is bitter and sugar sweetens it. There should NEVER be sugar in smoked salmon.   Sugar is also added because it is 'hydrophilic' which means it loves water and helps retain the weight of water for sale (adding to sliminess) and finally because retailers often demand as long a shelf life as possible. To achieve this, extra salt is added (unhealthy) and then sugar is added to counter-balance the over-salty taste.
8.     Another cost saving trick is to sell the trimmings as part of the smoked salmon. Traditionally salmon should be smoked on the bone. However, once smoked, before it is ready to carve one has to trim away the rib cage and the crusty surface, known as the 'pellicle'. This pellicle weighs about 10% of the good salmon on the skin. What most producers do nowadays is remove the bones before smoking and instead of removing the pellicle before slicing the smoked salmon, they leave it on, feed the salmon through a slicing machine which cuts slices at an angle through the fish, and each slice of smoked salmon ends up with a chewy brown edge. The consumer is buying trimmings for the price of good salmon.
9.     Each side of smoked salmon has different parts to it – lean slices and fatty sliced (like a chicken has breast, leg, wing and thigh). Whether a customer chooses prefers lean or fatty is pure personal preference and says nothing about the quality of the fish.
10.   Good smoked salmon does not need a lemon squeezed all over it.  People have become used to this because there is now so much cheap, slimy salmon around and the lemon helps cut through this. Forman's London Cure is the same as it used to be, entirely hand prepared in East London to the original recipe and techniques.