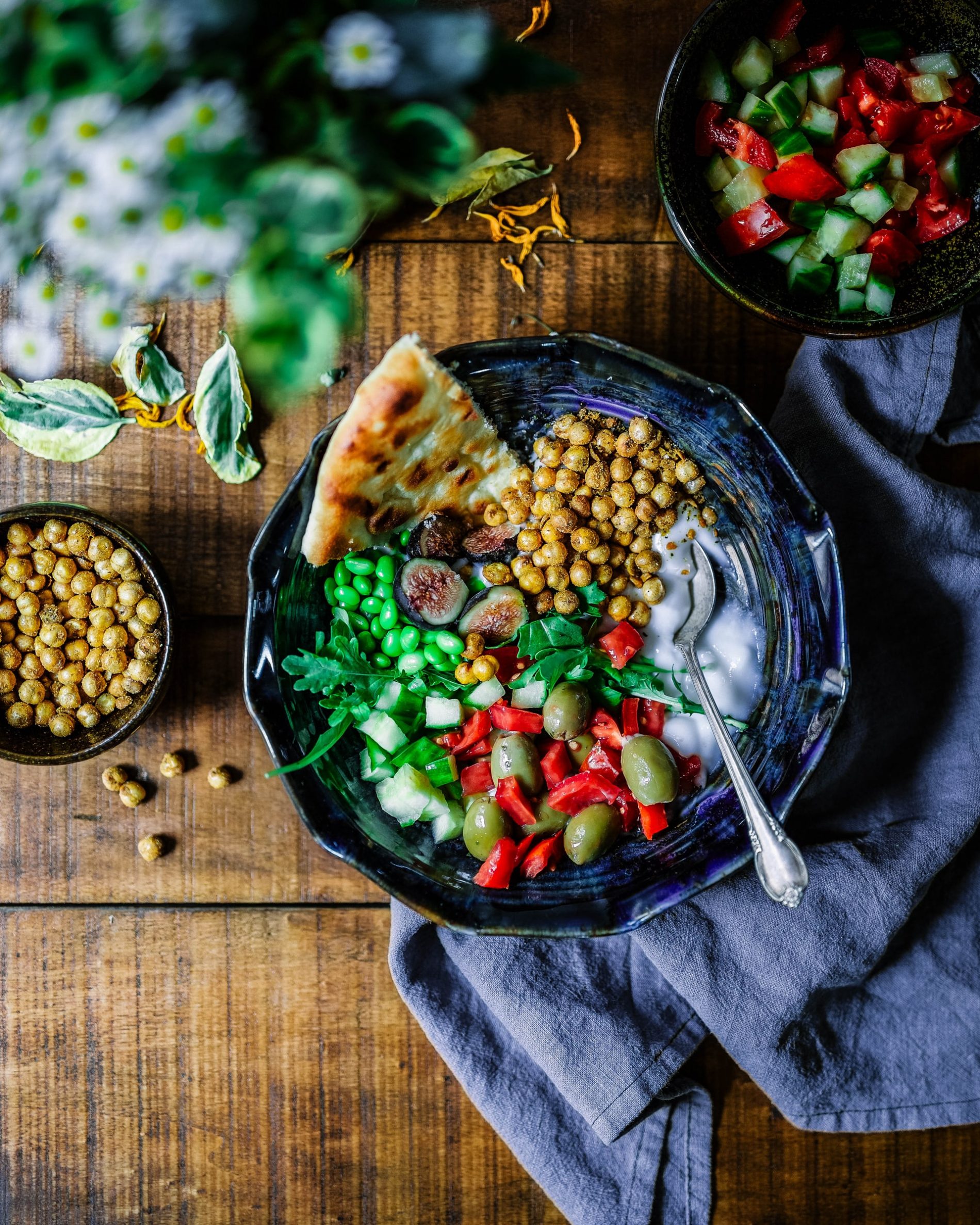 Food often plays an integral role in defining a culture. Different societies around the world have different food traditions and customs, as well as unique ingredients, recipes and flavours that identify a certain type of food with a particular region.
While food is a biological necessity, it is also something which has historically been surrounded by social purpose. While customs and traditions can vary greatly, one thing that is almost universally true is that mealtimes are social times. Families and groups tend to eat together most of the time, sharing not only food but stories and connections.
Food practices and beliefs are influenced by many things, including availability, cost, family traditions, religious beliefs, and immigration.
Religion
In many areas of the world, religion plays a key role in influencing the food choices of believers. For example, Hindus believe the cow to be a sacred creature and therefore will not eat beef. Muslims are forbidden by the laws of Islam to eat pork and spend an entire month each year fasting during daylight hours to observe Ramadan. Jewish scripture contains many rules regarding how foods coming from animals must be prepared in order to be acceptable. Many Buddhists do not believe in eating animal products at all, due to a desire to cause no harm to another living creature. Within each religion, dietary practices will vary depending on the degree of orthodoxy, denomination and religious adherence.
Family Traditions
Food practices within communities may vary not only by religious group or ethnicity, but by family. Many families have recipes that have been passed down for generations, and cooking and eating those foods within the family becomes a comfort. Dishes will typically be based on something that comes from the wider culture, but each family will have its own traditions and recipes that are unique to them. These dishes that we grow up with – prepared by our parents and grandparents – often become the comfort foods we seek out in times of stress as adults and want to pass down to our own children so they too can feel that comfort.
Immigration
Immigration results in new variations of traditional dishes being created as cultures from around the world come together, or when the availability of ingredients in the new country means that recipes must be adapted.
Continuing to make the traditional cultural dishes they grew up with can help many immigrants to feel less homesick, whether cooking for family or opening a restaurant. When opening a restaurant, some dishes naturally get adapted to cater to a wider audience, as customers will not only be others from the same country, but people from different countries who have different tastes.
For example, dishes that are traditionally served very spicy may be toned down to suit a more delicate palette, while still retaining the classic flavours and ingredients of the original recipe.
Rituals
Some foods are served and eaten in different parts of the world because they form part of a ritual. This does not have to be religious in nature. Japanese tea ceremonies, for example, are highly ritualised events that have little to do with religion and everything to do with the proper preparation and presentation of the food and drink.
Pumpkins at Halloween, turkeys at Thanksgiving, chocolate eggs at Easter – food forms an integral part of many national holidays in countries around the world, some of which are religious in nature and others which are not. Again, it is the food that plays the central role.
One of the key reasons why food has taken on such relevance in so many areas of human life is the sharing aspect of mealtimes. Food is often seen as a source of community, family and togetherness, where loved ones get together to break bread and catch up on each other's lives, forging and maintaining lifelong connections.
About Simon Whalley
Simon Whalley is a music composer and lecturer with a passion for the arts, travel and exploring different cultures. He completed his master's degree in Musicology in the early 1990s at Oxford and went on to teach music at several prestigious schools and colleges in the south of England. His most recent position was as music director and organist at the Church of Saint Mary the Virgin in New York.