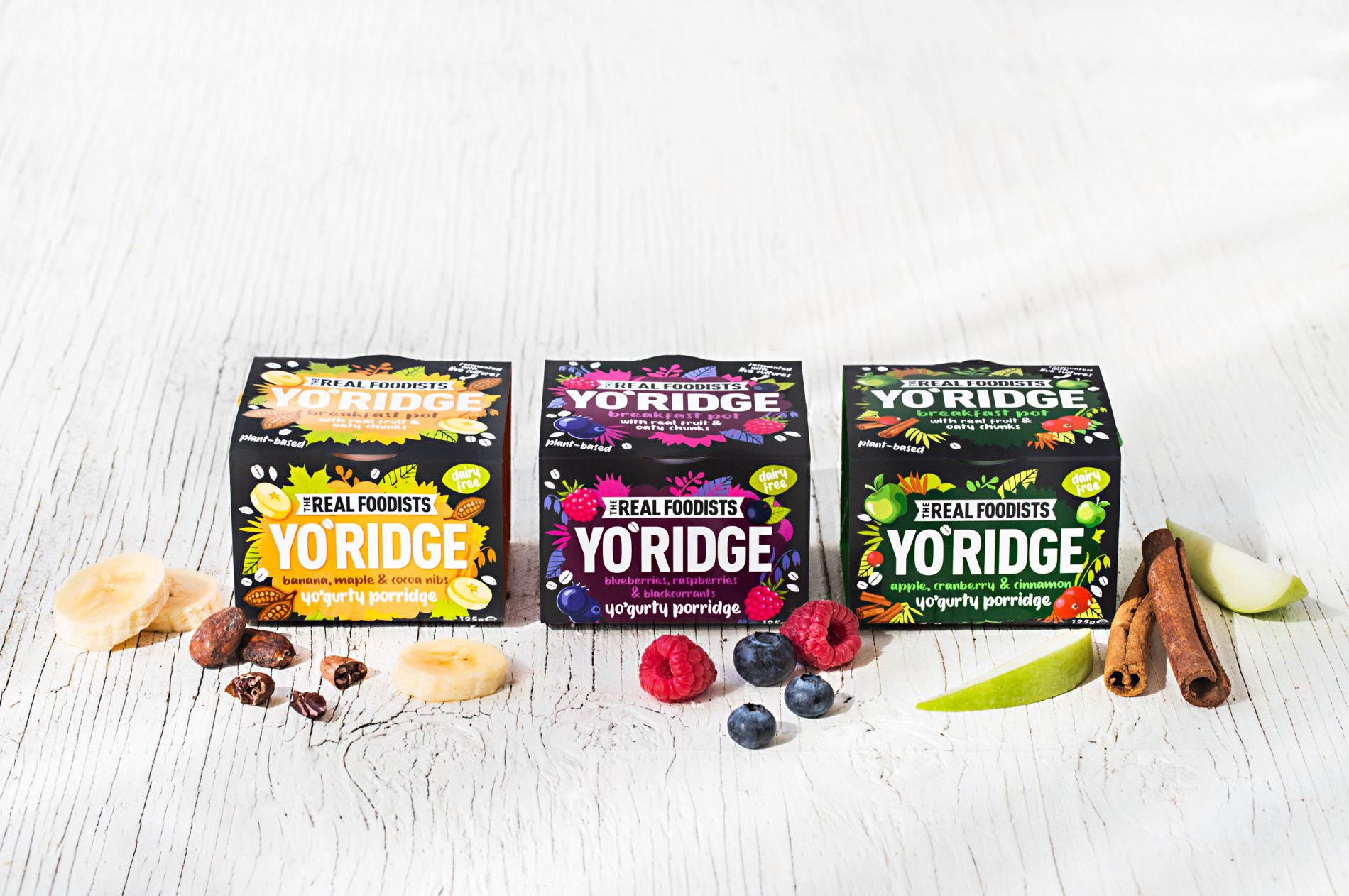 The Real Foodists, the clean-label, plant-based food-innovation start-up that produces delicious and innovative plant-based products, has appointed Henry Chambers as UK Country Manager with a brief to increase market penetration of its Yo'ridge range.
Yo'ridge is a range of delicious ready-to-eat, chilled 'yo'gurty' porridge, clean-label breakfast pots. Each one is packed with bio-live cultures and made from an innovative blend of oats, lentils, sesame and coconut and combined with a touch of pure maple syrup and an abundance of fruit. The first product of its kind in the UK, if yoghurt and porridge had a plant-based love child, it would be Yo'ridge.
Henry will oversee Yo'ridge's retail strategy with a remit to increase distribution across the UK. He has significant experience in snacking, dairy and plant-based, working with both global organisations, like Unilever, Dairy Crest and General Mills, and start-ups and SMEs. His experience extends beyond Europe, having launched and developed brands in the USA, and the Middle East too.
CEO Steve Grun says: "Appointing Henry Chambers is central to The Real Foodists' strategy to increase penetration in the UK market as our business expands in the region. Henry will oversee the retail strategy and is tasked with growing distribution across the country. We're confident that his experience will drive forward the brand in the UK."
UK Country Manager Henry Chambers says: "The Real Foodists' Yo'ridge range is a completely new proposition in the UK and will meet growing consumer demand for clean-label, healthy, plant-based products. I am delighted to join the team on this exciting journey as we launch the brand in the UK."