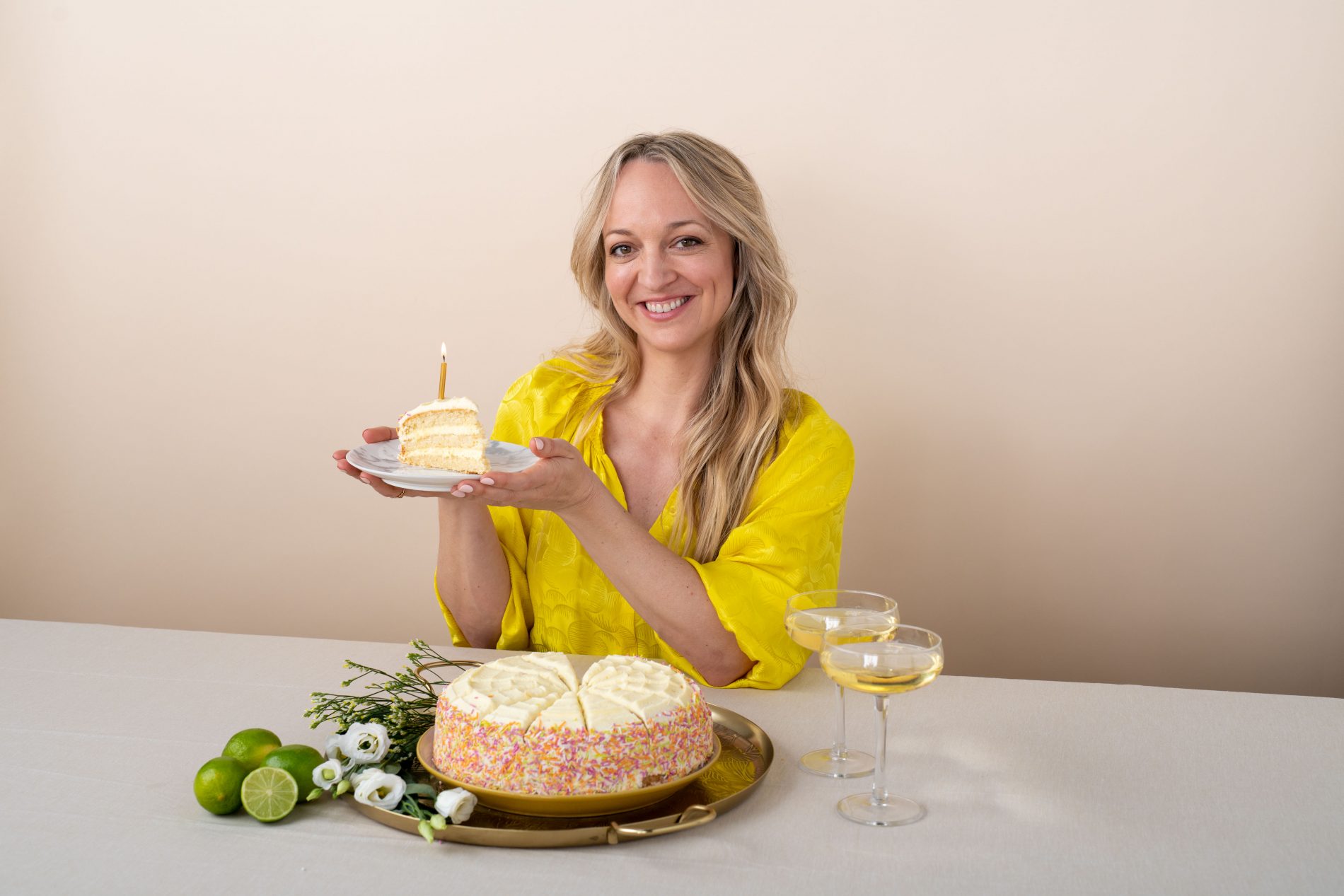 Sainsbury's has partnered with Claire Ptak to create a special birthday cake marking 150 years of the supermarket. The Californian pastry chef, who baked the wedding cake for the wedding of Prince Harry and Meghan Markle in 2018, has created a Citrus and Blossom cake to mark the occasion.
The Citrus and Blossom cake, made using fresh lime, orange blossom and crème fraiche, marks 150 years since the first Sainsbury's store opened in 1869 on Drury Lane selling just three products: butter, milk and eggs.
Customers will be able to get a slice of the celebratory sweet treat in Sainsbury's cafés across the UK throughout the 150th Birthday Week (20th – 27th May) for the special price of £1.50.
Following the seven-day celebration, the cake will be available for a further eight weeks at £2 per slice – 35p cheaper than alternative layer cakes sold in Sainsbury's cafés.
Customers can also test out their baking skills at home using the special Citrus and Blossom recipe
Ptak's delicious recipe will also be available on the Sainsbury's website from the 150th Birthday Week, meaning everyone from the expert baker to the novice cake-maker, can enjoy the bake at home with family and friends.
To try your hand at the recipe for the celebratory Citrus and Blossom cake, find the recipe here: https://recipes.sainsburys.co.uk/recipes/baking/citrus-and-blossom-cake
Claire Ptak, owner of East London café and bakery, Violet, said:
"It is yet another great honour to be chosen to make such an important cake for an iconic British brand. Sainsbury's pioneered the sale of butter in this country along with milk, eggs, and creme fraiche. These are all ingredients that we take for granted today but that we could not bake without! I hope people will love the cake as much as I do and not only try some in the Sainsbury's cafe's but also try their hand at making the recipe at home. No celebration is complete without a delicious cake, and I am particularly fond of this one."
A Sainsbury's spokesperson, said: "We are delighted to be marking our 150th birthday with Claire's delicious cake, giving all of our customers the opportunity to join in the celebrations by trying the cake in our cafés or recreating it at home."
As part of Sainsbury's 150th birthday celebrations, the retailer will also be hosting a two-day event on Langley Street in Covent Garden – a short walk from the brand's first home on Drury Lane.
The immersive experience will transport visitors back to 1869 through to the present day – bringing to life some of the biggest events from the supermarket's 150-year history. For more information visit https://billetto.co.uk/e/since-1869-the-sainsbury-s-150-experience-tickets-353556/