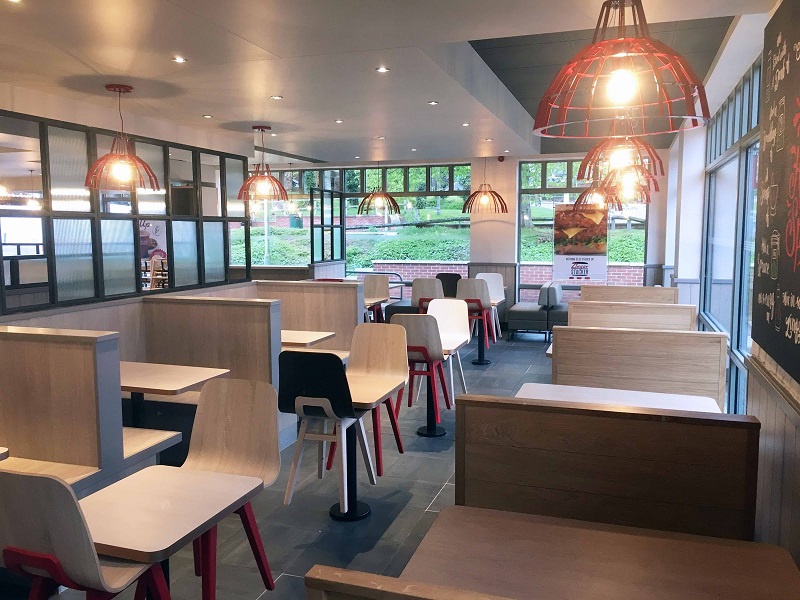 The Global Architecture, design and project management consultants have announced that they have been working alongside popular fast food chain KFC in order to complete the brand's new concept. The new design for the chicken chain's stores will be rolled out across the 890 stores throughout the UK.
For this project, rpa:group were selected to act as lead designer and contract administrator. The new designs for the KFC stores have been created by KFC's in-house design team. It is hoped that the new concept will help the company to modernise. The new interiors have been created to offer an informal yet stylish feel across the 890 stores.
Rpa:group has worked with a number of high profile companies such as Tommy Hilfiger, with a team of more than 60 professionals working for the company to ensure that the solution created is stylish, modern and to requirements. The company offers solutions in built environments across the UK and around the worked, with operating offices in the UK, Spain, Poland and India. The company has also worked to create the seventh UK branch of the Hummingbird Bakery, which has recently opened in Guildford, Surrey.
The newly revitalised locations will include butchers block and timber plank kitchen tables as well as low hanging copper lighting in their new on-trend store designs. The design also features exposed ceilings and textured brick effect walls. KFC stores will also feature photographs and illustrations on display from commissioned artists.
In the past, KFC had a strong use of red across their store, now the logo colour will be used as an accent. Other features of the new store concept will be an open plan kitchen, allowing customers to see their food being prepared in front of them. The latest KFC chain to receive the makeover is Exmouth in Devon.