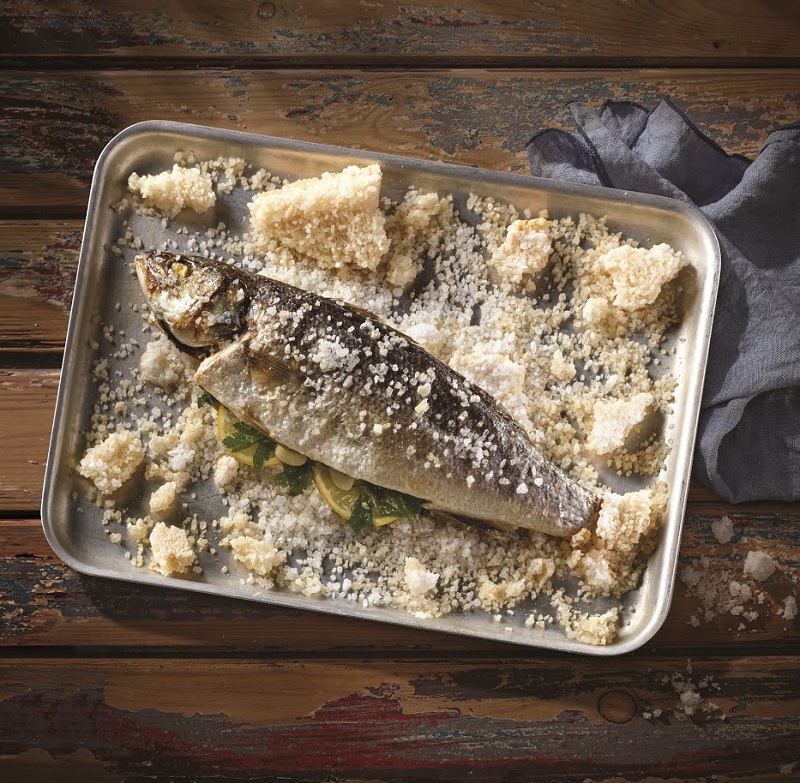 Popular frozen food supermarket, Ice land has recently launched a new range of seafood products and an accompanying advertising campaign. The company have focused on trying to promote the benefits of buying frozen fish as well as educating their customers about the benefits of the product.
The focus on promoting frozen fish has led to the company expanding their already market leading frozen fish and seafood ranges in order to make sure that their customers have the best selection possible. The ad campaign focuses on the high quality of the supermarket's range of seafood, with links to professional Chefs using the products. This new campaign and extension of their range aims to cater for the increasing trend of premiumisation, or looking for more affordable ways to enjoy luxury products. The Iceland seafood range now includes Rainbow Trout Fillets, Salt Baked Sea Bass, Luxury Hand Filleted Tuna Steaks and Sugo Gamberi which is Argentinian prawns cooked in a fiery tomato sauce.
The new products on offer for customers at Ice land all maintain the company's promise to offer sustainable and responsibly sourced fish and ensures that the popular frozen food supermarket keeps their leading position as the UK's number one supermarket for frozen fish.
Iceland has also pledged to SeaKind®, which is a commitment to being transparent with their product sourcing. The company is dedicated to making sure that the products that they offer do not harm the environment or any other species in order to make sure that the fish stock and future supply of fish is safeguarded. Increasing their frozen fish and frozen seafood range allows Iceland to prove their commitment to offering their customers new and exciting products that are of a high quality, all the while showcasing the benefits offered by frozen fish in terms of freshness, convenience, a reduction of waste and great value.