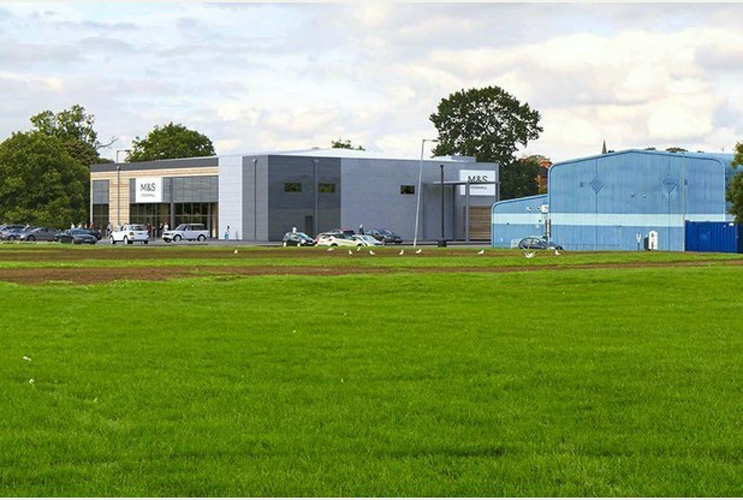 Controversial plans to build a new M&S store in a town have been approved.
Members of Stafford Borough Council's planning committee backed the development by nine votes to three at a meeting today.
It means 50 jobs will be created when the M&S Foodhall opens within part of Stone's Westbridge Park.
A further 30 jobs will be created during the building of the store which will also feature 81 free parking spaces.
Now M&S bosses have welcomed the council approval – although the application will still need to be rubber-stamped by the Government.
They have revealed that the retail giant – which has branches in Hanley, Wolstanton, Stafford and Congleton – has been eyeing up Stone for years.
An M&S spokesman said: "We're delighted Stafford Borough Council has granted planning consent today for the Liberty Properties Development at Westbridge Park.
"Stone is an area that we've been interested in for some time, so we're excited to be bringing an M&S Foodhall to customers in the town and the surrounding area."
The planning application has divided opinion with Stone Town Council calling for the proposal to be rejected.
It labelled the plans 'dreadful' and complained about the building being 'enormous', excessive noise, the loss of three tennis courts, and the impact on existing businesses in the town.
But the plans – which include an improved junction into Westbridge Park – have now been approved.
Councillor Margaret Goodall, who represents the Walton ward on the borough council, said: "This will bring new jobs, giving a welcome boost to the local economy."
But Highfields councillor Maureen Bowen fears the development will detract from the park's beauty.
She said: "It's the ambiance of that area that draws people in. People come to that area because it's pretty. A modern building there would be detrimental. It would make Stone just another town, rather than a destination and a pretty place to visit."
The development will also lead to the demolition of the Wells Blagden Centre used by Girl Guides.