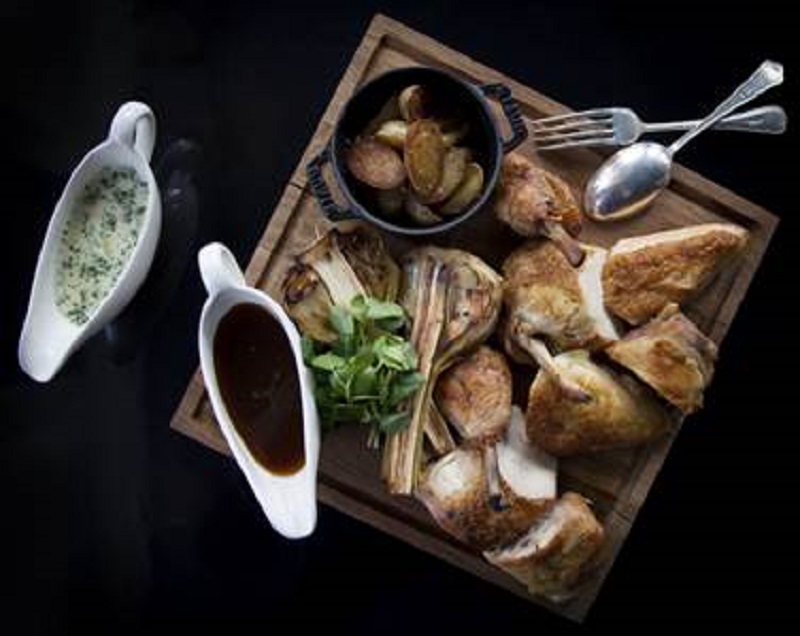 This time last week, there was the announcement that Prince Harry and his Girlfriend Meghan Markle were engaged. This has sparked Royal fever as well as wedding fever in the UK. For those who are on parallel journeys to the happy royal couple, there are a range of foodie suggestions in London that are fit for a Prince, and his new fiancée.
The Game Bird at The Stafford is a restaurant that is typically British and steeped in tradition. The perfect must-visit location for a newly-engaged couple, offering exquisite traditional British fare with excellent service. The Game Bird has been named by The Tatler as their Most Civilised Restaurant. The restaurant is coolly sophisticated while also offering an informal dining menu which has been created by the Executive Chef James Durrant.
For a location that would help Meghan feel right at home in London, the American Big Easy is a perfect location to enjoy Southern-style BBQ food. At London's original Bar.B.Q institution, the Big Easy Bar B.Q & Lobstershack offers typically authentic American fare, for anyone wanting to enjoy stateside cuisine.
Kensington Place is an ideal spot for a light meal or dinner, located near to Kensington Palace. This restaurant has been open for 30 years and is a well-known landmark in Notting Hill and offers a menu of mainly seafood to be enjoyed in a relaxed atmosphere. Plum + Spilt Milk is the perfect place to relive the proposal, taking place during the preparation of a roast chicken Sunday dinner. This restaurant offers whole roast Goosnargh chicken served with roast garlic bread sauce. This restaurant offers simple and seasonal modern British classics from the first floor of the Great Northern Hotel.
For those looking to de-stress before the big day, London's mindfulness café is the perfect location to enjoy detoxifying fresh food in a serene and relaxing environment. Yeotown Kitchen offers freshly pressed juices to revitalise any stressed wedding party while settling into a unique meditation pod, with the option of a 5 to 7-minute guided mindfulness meditation, before emerging refreshed.