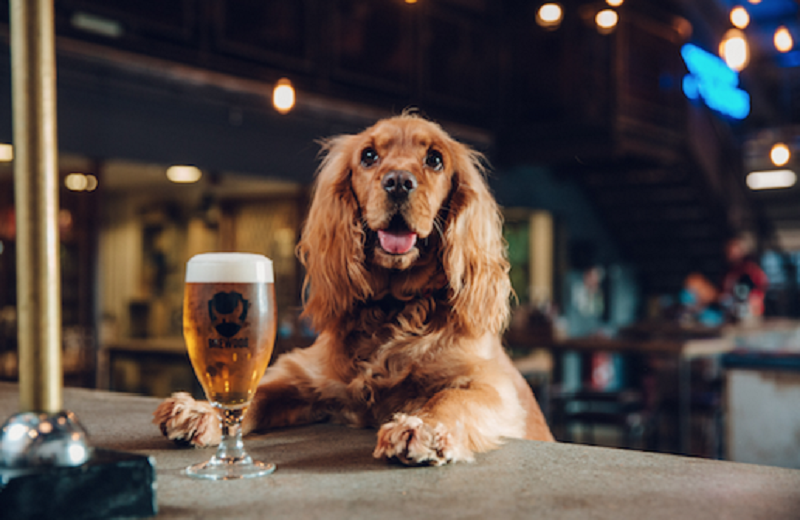 The Scottish Craft Brewing company, BrewDog has expanded their unique crowdfunding opportunity. The company offer a chance to own a part of BrewDog with their Equity for Punks crowdfunding. The company have recently announced that they will be starting a new campaign called Equity for Pups, which would offer four legged friends of the company to become 'shareholders' This initiative has been created as an innovative extension of the company's latest crowdfunding programme.
The fundraising channel has so far helped the company to raise more than £5 million since it was first launched in October. New and existing shareholders will be able to gift 'shares' in the company through this crowdfunding programme to their canine companions. Everyone who decided to make this gift of shares will be able to download a gift certificate that can be presented on Christmas Day and confirm them as an Equity Pup.
The Equity for Punks crowdfunding is on its fifth round of fundraising, with BrewDog looking to raise £10 million. The Scottish craft brewing company also has a stretched long-term goal of eventually raising £50 million in order to help the company achieve a stronger level of global expansion.
Dogs have always been an essential part of BrewDog's story, with co-founders James Watt and Martin Dickie, inspired by James' chocolate Labrador, Bracken, the original BrewDog. The company remains Canine central and allows staff to bring their dogs to work. On top of this, all of the BrewDog bars found in the UK are dog-friendly.
The gift of shares in the craft brewery can also be made to people, through the regular Equity for Punks scheme. The money raised by the company will be put into the opening of a new sour beer facility, The Overworks, which is expected to be launched at the start of 2018.