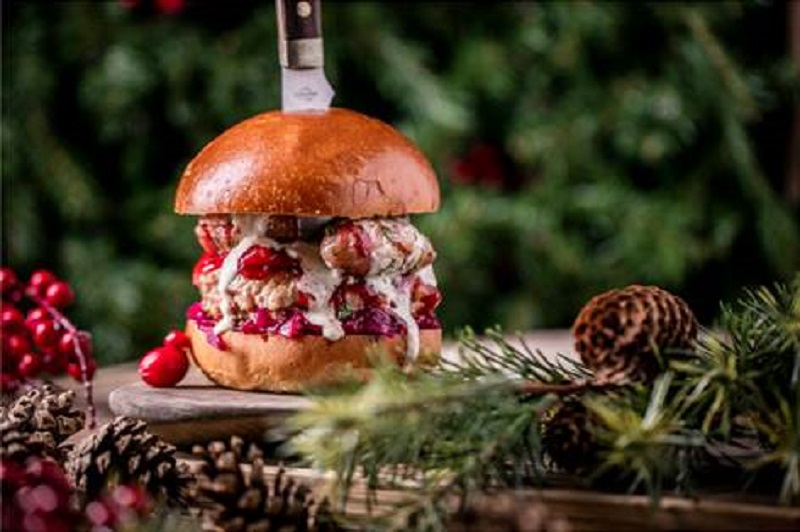 Many restaurants are releasing their winter menus, filled with festive flavours and Christmas focused creativity. Among the festive signatures this year is the Christmas Burger. There are a range of creative twists available to try this year, including cranberry ketchup, and hazelnut flavoured mayo.
D&D's Chop House chain of restaurants located in Paternoster, South Place, Butlers Wharf, are one of the restaurants who have managed to create a burger with all the trimmings. The Saucy Santa Burger hits every item on your Christmas food wish list, with a minced turkey patty, pickled red cabbage slaw, pigs in blankets and a cranberry ketchup. The Burger is £15 and is available at all three branches of D&D Chop House.
Dirty Bones the Restaurant that offer perfect NYC-inspired comfort food and cocktails has also released their Christmas creation. The aptly American named The Holiday Burger includes venison & pork minced patty that is served in a seeded brioche, drizzled in hazelnut-brown butter mayo, and topped with smoked bacon, caramelised shallots and red cabbage marmalade. This winter treat is available at all of the Dirty Bones sites: Carnaby, Soho, Shoreditch and Kensington. The Holiday Burger will also be available from Dirty Bones Oxford when the site opens on the 7th December.