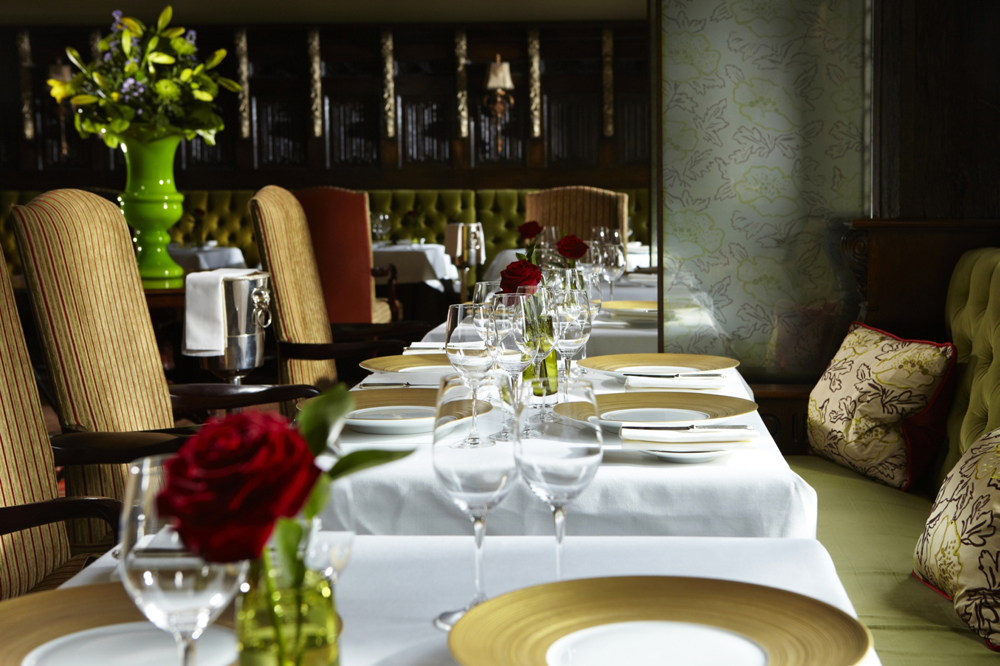 Pennyhill Park, an Exclusive Hotel & Spa in Bagshot, Surrey, has announced Steven Edwards, winner of BBC MasterChef: The Professionals 2013, will be a guest chef at its Michelin-starred restaurant, The Latymer.
Steven makes a guest appearance at the award-winning restaurant with his business partner, Josh Stanzl, who together own and run creative restaurant experience etch, an innovative and relaxed fine-dining concept designed to deliver lasting memories for its guests.
Offered as a series of exclusive dates throughout February, Steven and Josh will be bringing their love of local seasonal ingredients to The Latymer, having developed simple yet elegant 6-course tasting menus specifically for the award-winning Surrey restaurant.
Dishes include celeriac cured & flamed line caught mackerel, roast celeriac, pickled celery; coffee glazed duck breast, pressed leg, artichoke puree, roasting juices; fillet & belly of Petworth pork, slow cooked celeriac, mustard and Twineham grange doughnut, crispy kale, broccoli puree, gherkin.
In addition, dishes on the menu during Valentine's week include sea trout carpaccio, tartare, oyster beignet, oyster mayo; roast fillet and tail of Sussex beef, leek & potato puree, charred spring onion, and mango pannacotta, passionfruit sorbet, fennel.
British chef Steven is a familiar face at Exclusive Hotels and Venues having worked as Head Chef at The Camellia restaurant within South Lodge, an Exclusive Hotel near Horsham, West Sussex, before launching etch in 2014.  Steven is passionate about using locally sourced, quality produce to create elegant, award-winning food that celebrates the freshness and simplicity of each unique ingredient and transforms them into spectacular dishes.
Julian Tomlin, General Manager at Pennyhill Park commented, "We are delighted to welcome Steven Edwards to our kitchens at The Latymer. We are immensely proud of The Latymer's reputation and popularity among local residents and guests here at the hotel; Steven's unrelenting passion, unique talent for marrying wonderful flavours and his creative artistry in the kitchen will complement the restaurant offering perfectly."
Steven added, "I am honoured to have been asked to be a guest chef at Pennyhill Park and am really looking forward to bringing my food to diners at The Latymer."
Steven Edwards will guest chef at The Latymer, Pennyhill Park on 5th, 6th, 11th, 12th, 13th, 14th, 18th, 19th and 20th February 2016, offering 6-course tasting menus.
The Latymer Opening Times:
Dinner: 7.00pm – 8.45pm (Tuesday, Wednesday and Thursday)
Dinner: 6.30pm – 9.15pm (Friday & Saturday)
Lunch: 12.00pm – 1.45pm (Wednesday – Friday)
The Latymer is closed for the first two weeks of January each year.