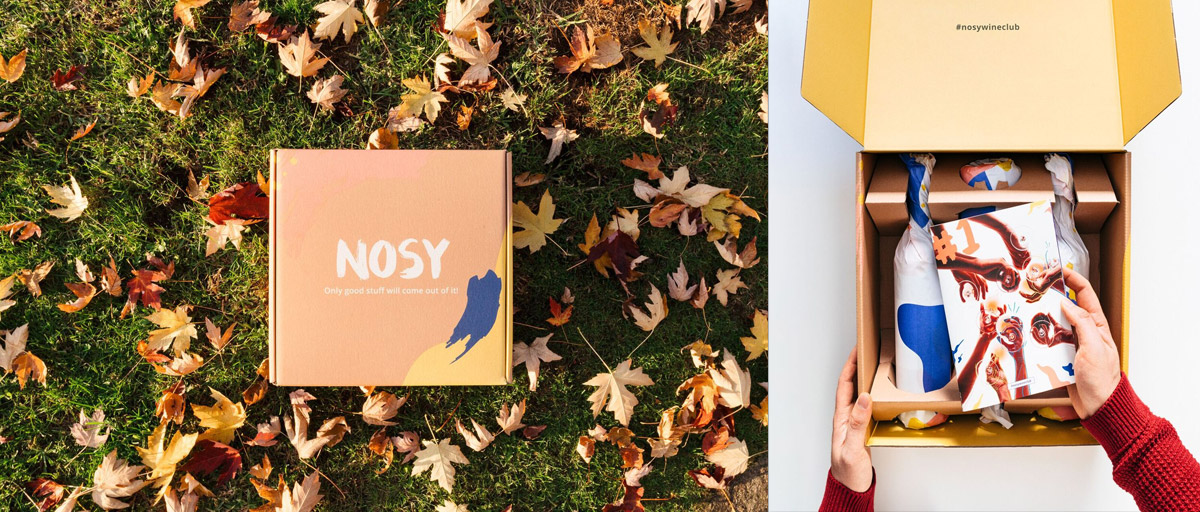 Nosy Wine Club are offering an alternative solution to the tricky business of planning dinner parties during the festive season.
Nosy sends three wines picked by a leading wine expert, by post to your house along with a beautifully curated booklet of food pairing recommendations, taking away the chore of menu and wine planning. You cook the food, the wine matches perfectly and the host enjoys the praise for a successful, and tasteful, dinner party.
November Menu Suggestion
Starter: Truffle and Mushroom Risotto with Parmesan.
Wine: Le Piane Maggiorina, Boca, Piemonte, Italy, 2017
Intermediary Course: Ricotta & Spinach Ravioli in Cream Sauce sprinkled with Lightly Roasted Pine Nuts.
Wine: Majolini Brut Non-vintage (NV), Sparkling, Franciacorta, Lombardia, Italy
Main: Boeuf Bourgignon with Smooth Polenta.
Wine: Ferraris Agricola Sant'Eufemia, Ruchè di Castagnole, Italy,  2017
Nosy Wine Club launched last month, the cost for subscribers is £55 for three expertly chosen wines each month. The box is beautifully packaged and the booklet has received much praise from customers so this also makes a great gift for any wine lover.
Nosy was founded in Portugal by a group of friends bored of drinking the same wines at their monthly dinners parties and looked at experts for advice on sourcing exciting wines. Nosy Wine Club is a service that delivers wine to your home personally selected by world-class wine experts to bring back the fun of discovering new wines and avoid monotonous and limiting trips searching for wine in supermarkets. Because each wine is ordered based only on the experts recommendation they will never include wines on a need to shift old stock.
The service has been designed to bring back the fun of discovering new wines as a solution for the monotonous problem of trying to choose interesting, delicious and affordable wines from the limited selection from supermarkets and vintners.