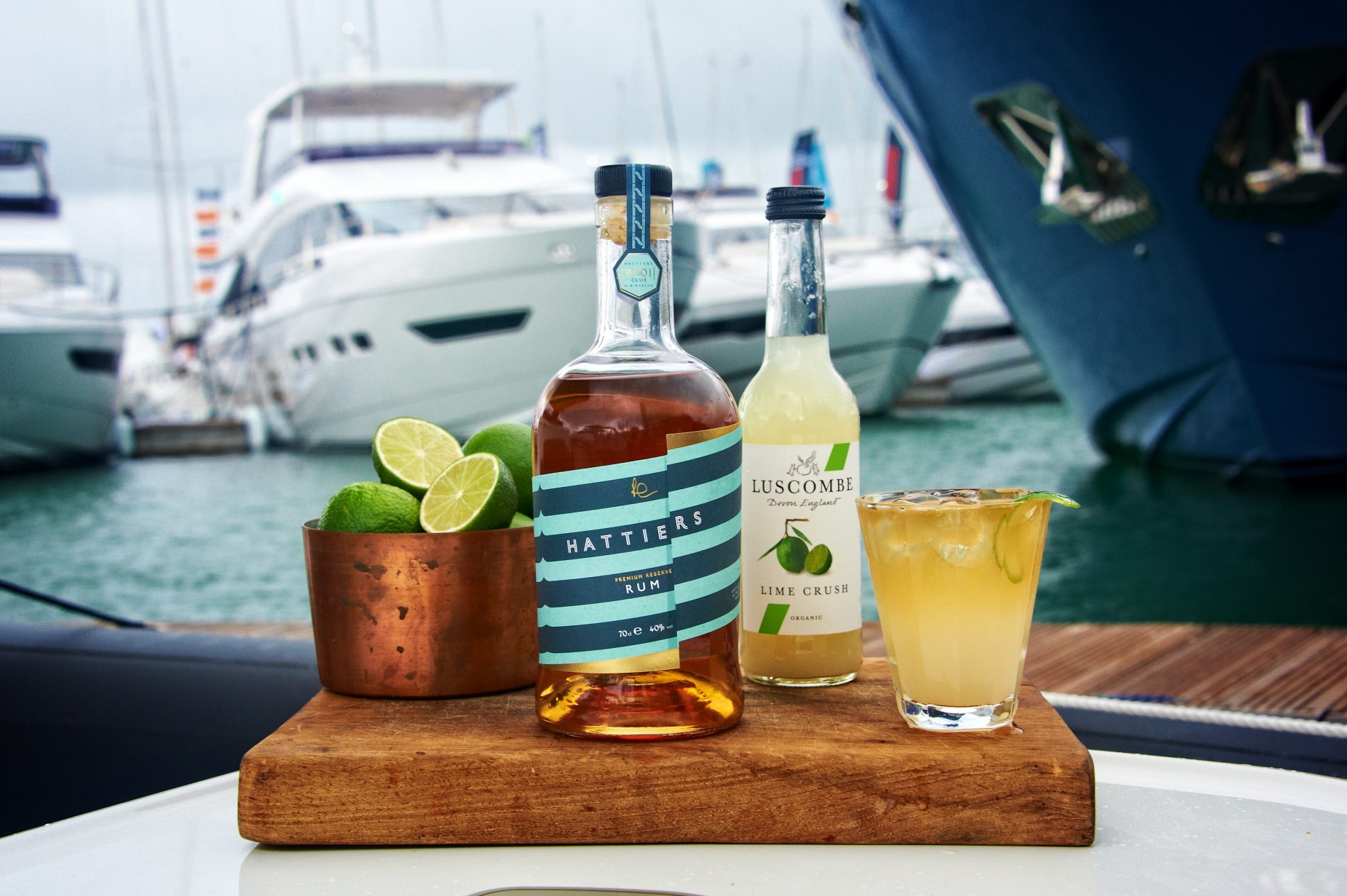 From the shores of the Caribbean and Central America, to the rugged coastline of Devon's South Hams, Hattiers Rum: a new premium rum has launched, and it's already accumulating gold and silver international awards. This sustainably crafted blend combines four oak-aged rums with pure Dartmoor water to produce an exceptional spirit that's as enjoyable on the rocks as it is in your favourite rum cocktail.
Starting with a classic pot and column still premium base rum, distilled by acclaimed Foursquare in Barbados, Hattiers Premium Reserve is then blended with carefully selected rums from Dominican Republic, Panama and Guatemala. The mix is combined with the softest Dartmoor water to create a smooth, completely unadulterated rum.
Hattiers Rum has already won a collection of accolades, including critical acclaim from the international spirits trade; scooping the silver outstanding award at the International Wine & Spirits Competition 2018 and gold at Taste of the West. The rum has also been selected as the official spirits partner for Luscombe Drinks new mixer range for their hot ginger beer and lime crush.
Each glass has an exquisite taste profile of caramel, toffee and soft fruits. As the fruit flavours fade there is a pop of woody heat, a trademark of the ex-bourbon casks rums. A crescendo of pepper follows with aromatic oak notes that carry into Hattiers Rum long, elegant creamy finish.
This new Devon aged-rum promises to leave a thirst for more. Founder and master blender Philip Everett-Lyons says: 'We developed the blend to be an accessible premium sipping rum with an elegant combination of soft fruits, caramel and heat that is warm and jovial, just like us. Every sip is a pure delight no matter how you're shaking it up and drinking."
Borne out of a passion of sailing and love of the ocean, Hattiers Rum is a family collaboration with master blender Philip Everett-Lyons at the helm. With a career in the creative world of the arts, television, film and theatre, Philip changed tack to pursue his dream of setting up a family business as a legacy for his children. Named after Philip and Corinna's eldest daughter, Hattiers Rum was proudly crafted as a timeless flagship spirit that embodies the Everett-Lyons family values of trust, honour and integrity.