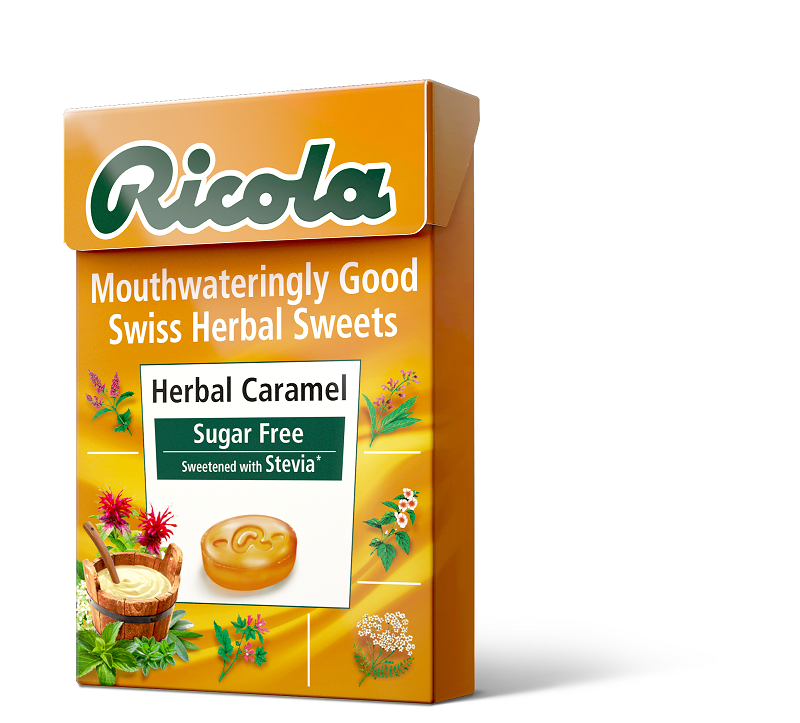 Ricola, the Swiss herbal confectioners, has launched on the market a new caramel product, Herbal Caramel, its first new flavour for 2018. Herbal Caramel is expected to bring a new health-conscious audience to Ricola, who are looking for a natural sweet with a great creamy taste.
The new product is sugar, lactose, and gluten free, it is sweetened with Stevia plant extract, and it is accompanied by a pinch of Swiss Alpine salt. It delivers a delicate creaminess, with a unique blend of thirteen herbs, including marshmallow, cowslip, elder, and sage, all naturally grown in the fresh air of the Swiss mountains. The company hopes that it will become a hit among caramel products, especially due to its free from credentials.
"With consumer demand for indulgent sugar free confectionery showing strong growth, we're confident that Herbal Caramel will attract many new customers to Ricola and will be a powerful addition to the sugar free confectionery category," said Rebecca Collison, Brand Marketing Manager for Ricola UK.
Ricola Herbal Caramel sugar free sweets are available in convenient click-shut boxes, perfect as snacks and to keep in your purse, backpack, or pocket. They can be found in all good health food stores and independent pharmacies all over the country, starting with early February at the price of £1.35.
Ricola sweets are renowned for their flavours and healthy properties, with their full sugar free range including: The Original, Fresh Mountain Mint, Delicious Elderflower, Refreshing Lemon Mint, Scrumptious Orange Mint, Delectable Alpine Sage, Luscious Apple Mint, Bracing Glacier Peppermint, Luxurious Liquorice and Tasty Cranberry.
At only six calories per sweet, Ricola's range is all packed with natural goodness, using only natural colours and flavours.