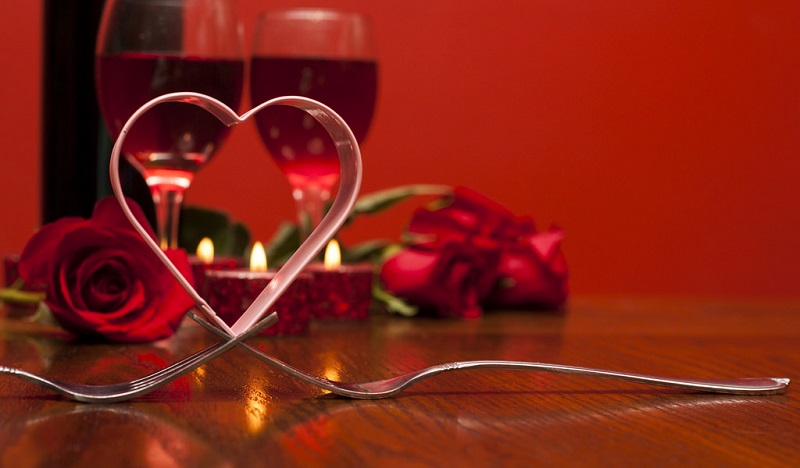 The Arch London proposes that this Valentine's Day you should surprise your partner with a love potion cocktail and a dining experience with an unexpected menu. The 5-star Marylebone hotel is offering an exclusive, romantic adventure that will definitely impress your other half.
The team at Arch have created a gastronomic experience that you will never forget. The 5 course dinner is priced at £75 per person and is available from 6pm on Wednesday the 14th, Friday the 16th, and Saturday the 17th of February 2018. The menu includes a cocktail, a 5 course meal with coffee and Petit fours, and for an extra special night couples can book a room or a suite from £433.
The menu features starters such as Pan fried scallops with grilled baby leeks, blood orange butter and toasted hazelnuts; Duck and foie gras rillettes with Armagnac jelly, green beans, shallots and Champagne vinaigrette; and Caramelised beetroot and goat's curd terrine.
After the starter, couples will enjoy a refreshing Rhubarb sorbet and a Granny Smith Granita, before deciding on the main course. The options for the main dishes include Poached fillet of halibut with herb gnocchi, slow roast tomatoes and oyster fritter with oyster and cucumber broth; Grilled Dedham Vale beef fillet with ratatouille, pesto glazed Portobello mushroom, and balsamic reduction; and Artichoke and asparagus tart with poached Burford brown egg and truffle hollandaise.
To finish off with something sweet, couples can choose from Pineapple ravioli with passion fruit jelly and lime sorbet, Dark chocolate soufflé with salted caramel ice cream and hot chocolate sauce or Rose petal and buttermilk panna cotta with almond shortbread.
Located in a peaceful street in Marylebone, The Arch London is the perfect chic retreat for couples looking for a romantic escape. The hotel is a stone's throw from Oxford Street and Hyde Park, making it the perfect venue for shopping, or a romantic walk in the best-known of the Royal Parks.