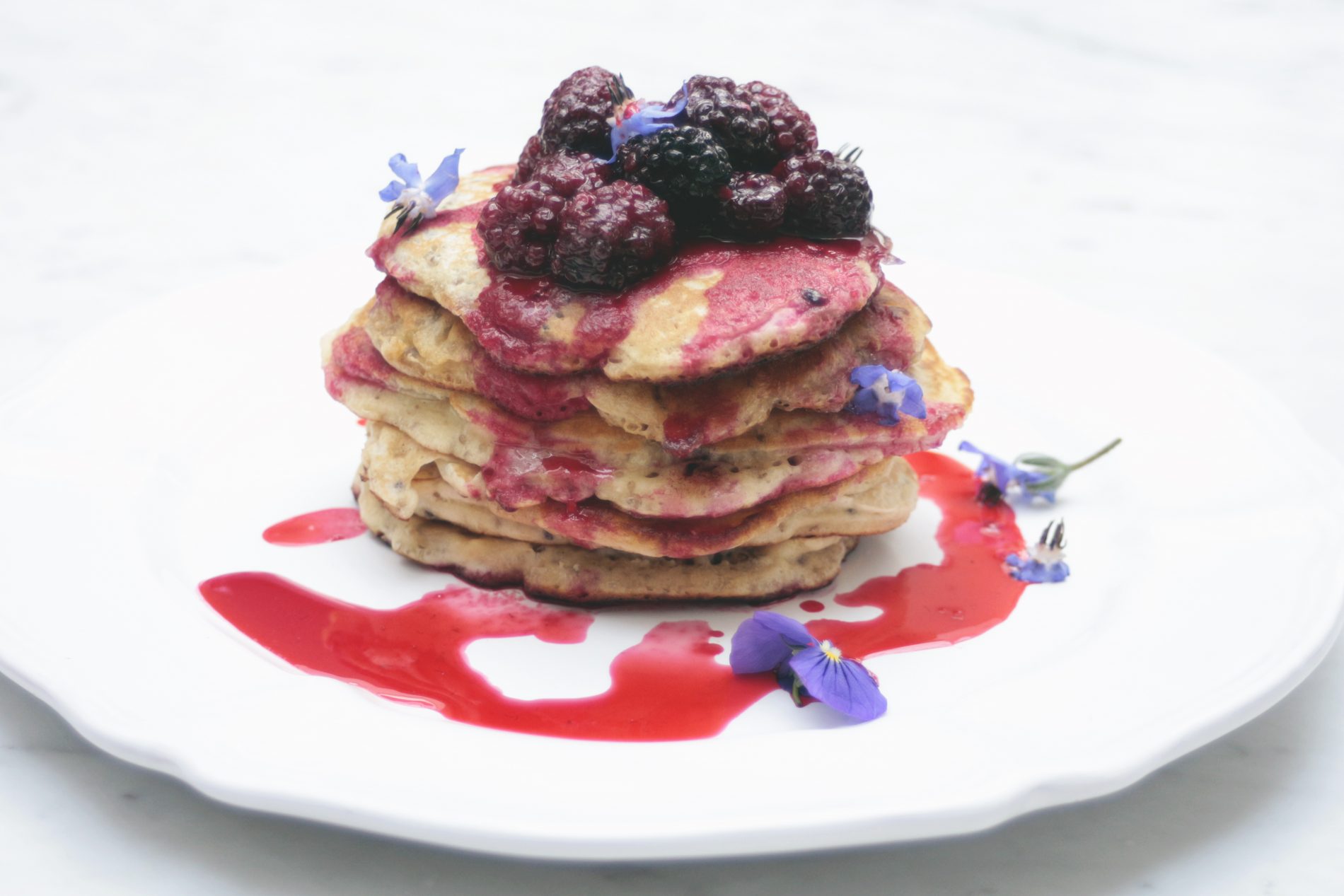 With Shrove Tuesday will (5th March) fast approaching, Merchant Gourmet has decided to get creative with their products. The creators of ready-to-eat pulses & grains, have a selection of delicious pancake recipes that are a great alternative to the average flour-based delight. Pancakes are a perfect way to increase your intake of pulses and grains as you can use quinoa or freekeh as a key ingredient. Who said pancakes had to be bad for you!
Quinoa and superseed pancakes with elderflower-poached blackberries
Ingredients
Half a 250g pouch of Merchant Gourmet Superseed Mix
250g flour
1 tsp baking powder
50g caster sugar
200ml milk
50g melted butter
2 eggs
1 tsp vanilla extract
For the elderflower poached blackberries
250g blackberries
100g caster sugar
2 tbsp of elderflower cordial
Instructions
1. Mix the flour and baking powder in a bowl. Take another bowl and whisk the eggs before adding the milk, butter and vanilla extract.
2.Add the Superseed Mix to the egg and milk mixture and then gradually whisk the wet mix into the flour and baking powder.
3.Leave to sit for 10 minutes whilst you make the poached blackberries.
4.Add the cordial, sugar and blackberries to a small saucepan and bring to the boil. Turn down and simmer for 10 minutes.
5.Heat up a nonstick frying pan up and add a touch of neutral oil. Spoon in a ladle full of mix at a time to make small pancakes about 6cm in diameter.
6.Cook for about 3 minutes then flip over and cook on the other side.
7.Simply serve a couple of pancakes per person along with the poached blackberries.