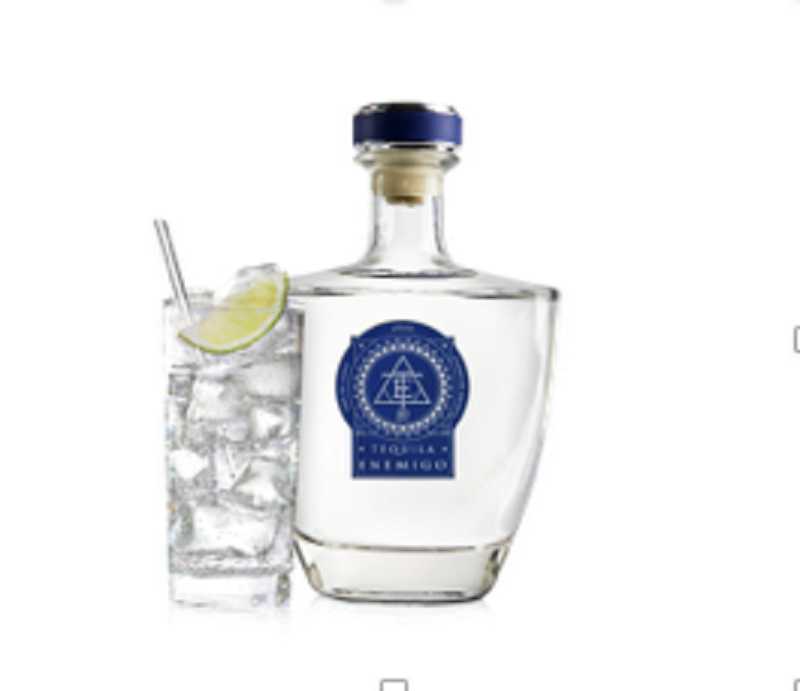 The purest, low calorie cocktail in the world will be launched this summer and is set to become the serve of summer 2018. Mineral 89 is made using Tequila Enemigo, the new ultra-premium tequila, mixed with mineral rich sparkling water and a dash of lime.
Tequila Enemigo doesn't require sugar-filled and complex cocktail mixers, as it is designed to be sipped and not shot. The talented team behind Tequila Enemigo have created a unique serve made up of the mineral infused spirit and sparkling mineral water with a dash of lime. This refreshing drink is only 120 calories and nutritionists have advised drinking tequila instead of wine for its low calorie intake and agavins, which are said to lower triglycerides.
"Enemigo's Tequilas are revolutionary in their taste and profile, ideal for sipping or in simple serves, and hence we are proud to put them on our menu at the new Annabel's," said Luis Simoes, Group Beverage Director for The Birley Group.
To make the Mineral 89 cocktail, 50ml of Enemigo 89 is blended with 100ml of sparkling water with recommended calcium concentration of over 150 mg/l and a magnesium concentration of over 50 mg/l, with ice cubes made from the same water and served with half a lime. The serve is finished with an iconic stainless steel reusable straw chosen to promote sustainable consumption, and to ensure the purest drinking experience when served. Moreover, it is also vegan so it is suited for all preferences and is made with entirely natural ingredients.
"This unbelievably refreshing simple serve represents the next step in breaking existing Tequila stereotypes. The idea that a Tequila can be served long with just sparkling mineral water is still draw dropping to some of the most well-travelled London consumers, but as soon as people try it, everything makes sense, and their perception of Tequila instantly changes," commented Max Davies-Gilbert, Tequila Enemigo Co-founder, on creating Mineral 89.
Mineral 89 is being served at select bars and restaurants across London and Europe. Head to some of London's finest including Annabel's, Coral Room: Bloomsbury Hotel, StreetXO, 5 Hertford Street, Mr. Fogg's, Isabel and Bart's to experience the new age of tequila.