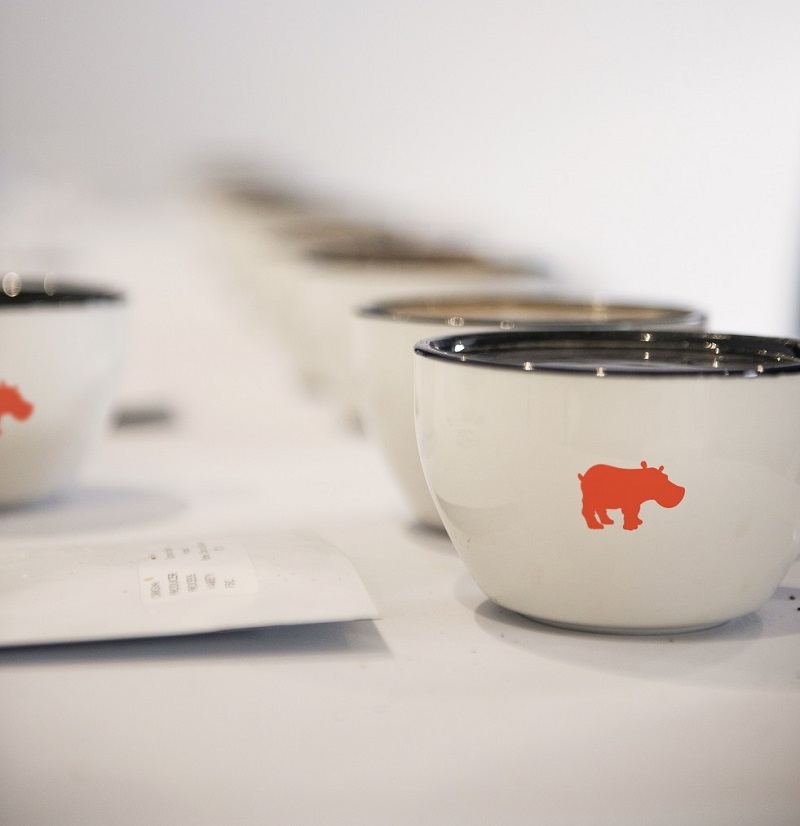 Kiss the Hippo Coffee, a refined new speciality coffee shop, will enter the market this spring. Located in Richmond, the shop will offer the highest quality, most sustainably produced coffee offered by a team that put its heart and soul into making it.
The coffee shop will bring along its Loring S15 Falcon, the most advanced and environmentally friendly coffee roasting machine available to deliver the tastiest coffee. The highly qualified team, working alongside our Q-grader head roaster, will use the Falcon to roast only the most diligently and organically sourced beans from around the world. All food will also be created each day in their kitchen using natural, organic and responsibly sourced ingredients, supplied mainly by local farmers.
Kiss the Hippo aims to create a new standard by offering an atmosphere dedicated to design and comfort, but with a social feel. Contemporary and stylish interiors will ensure guests have a very different space in which to work, hold impromptu meetings or relax with friends and family.
Moreover, the shop will start engaging with the community by organising workshops for those who want to dive into the depths of coffee knowledge and by creating links with local charities.
At the heart of Kiss the Hippo will be environmental responsibility; therefore they will only be using 100% compostable cups, straws, lids and cutlery. By using bio-bin for recycling, the team will be able to access the technology that converts waste ground coffee into advanced biofuels and biochemicals.
From beans roasted in their organically certified roaster to their meticulously brewed coffee, Kiss the Hippo will definitely take everyone on a journey of exquisite taste and immaculate attention to detail.