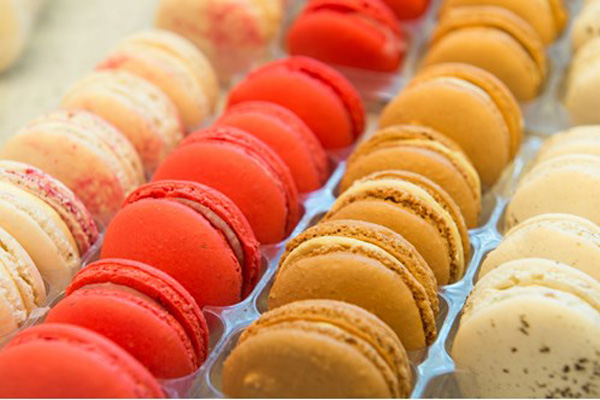 L'orchidee Boutique Patisserie has launched a crowdfunding campaign to raise £200k to open more go-to for French macaroons, luxury cakes, and desserts stores across London.
The company already has three profitable London outlets, which generated £800k revenue in the previous year, and an online store delivering across the capital. Their aim is to compete in the country's £3.5bn bakery market.
L'orchidee was launched in 2010 by two former catering staff at a top hotel in London. Chef Daniel Garcia and Ellas Dayub discovered a common passion for fine desserts and took a major step in creating a broad range of handmade patisseries. Their selection includes multi flavoured French macaroons, cheesecakes, fantasy cakes (blood orange, Ferrero Rocher, red velvet, cookies and cream), classic cakes (carrot, chocolate, white chocolate), wedding cakes, tartelettes, gateaux, and even free from cakes.
Their stores are open in three locations: Westfield Stratford, Westfield London – Shepard's Bush, and Canary Wharf. Earlier this spring they have announced the opening in a fourth location: "We are delighted to announce the opening of our 4th store in Bicester Village in around 4 weeks. We will be sending you some pictures of the Kiosk shortly. This opportunity will be an interesting trial as small kiosks like the one we are building for Bicester costs around 20k and could be another cost-effective way for expanding our concept. For those that invest with us within this 26 days will get the chance to find out the performance on the store in the coming months."
The company raised £12k within 15 days, with the highest investment of £6,5k. Besides using the funds for expansions, they will also invest it in a marketing and driving wholesales growth. The initiative will close at the beginning of August, so if there is anyone who loves cakes and is willing to make a donation, there still are 14 day left.