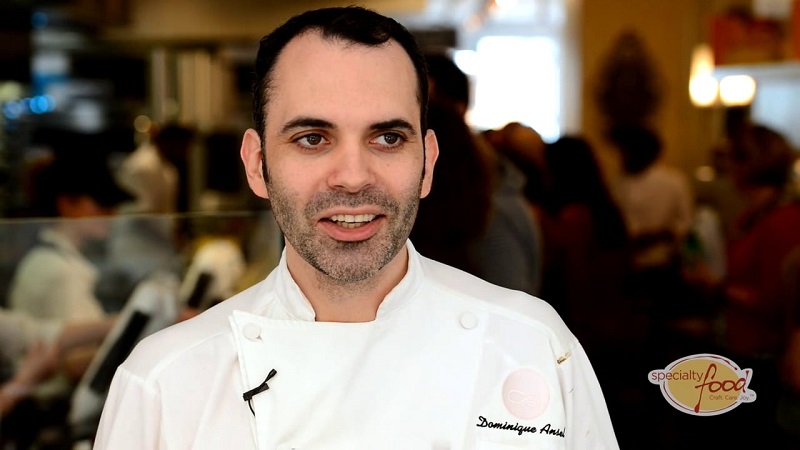 The London Bakery Dominique Ansel Bakery has announced that they will be celebrating Bastille Day with the creation of a festive Frenchie Religieuse. The stacked cream puff filled with Nutella cream is a twist on the classic patisserie product. Each Religieuse will be decorated with a striped icing t-shirt and a beret made from meringue.
Dominique Ansel first started her career by working in a French kitchen that was local to him at the age of 16 in order to help financially support his family. From here, Dominique then went on to work in French Guyana as part of his military service and spent his time teaching locals how to cook. After this he then went on to work at the Fauchon in Paris as an hourly holiday chef before moving to New York in 2006. While in the Big Apple, Dominique worked as the Executive Pastry Chef for the restaurant Daniel. He continued to work here for six years until he opened up his first Dominique Ansel Bakery in New York in 2011. The first bakery was small, hiring just 4 staff and operating out of a kitchen that was 100 sq. ft. Now, Dominique Ansel is known for innovative pastry creations such as the Cronut, the Frozen S'more and Milk and Cookie Shots. Dominique was also named as the World's Best Pastry Chef this year, by The World's 50 Best Restaurants™.
The special edition item at the bakery has been crafted in order to celebrate the Fête de la Fédération which takes place on the 14th of July and is more commonly known as Bastille day. This day marks the storming of the Bastille, and has been observed as a french holiday since 1880. Dominique Ansel will have their pastry creation on offer to celebrate the French holiday from the 10th July to the 16th.