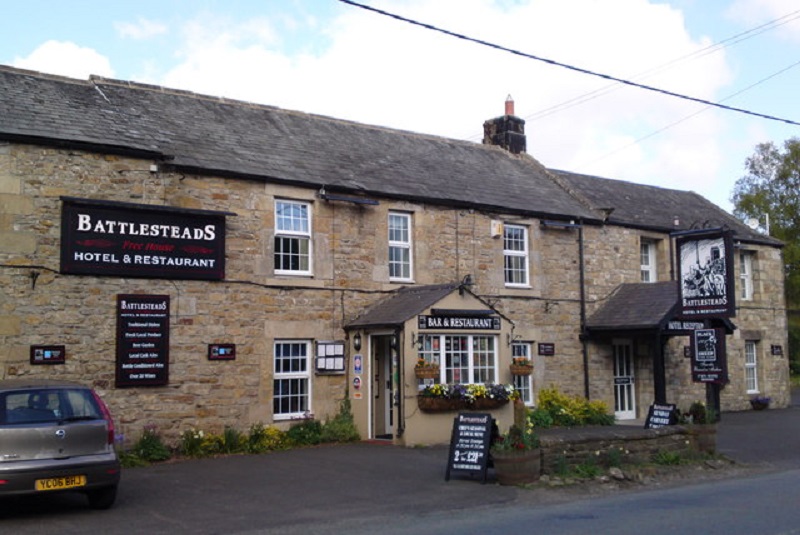 Battlesteads Beer Festival have announced their return for the 7th year. The Festival is a popular event for Beer Lovers across the North East of the country and will be taking place later this month.
Battlesteads will take place between Thursday 20th and Sunday 23rd of July at the Battlesteads Hotel & Restaurant. Each year the Festival has expanded and become more popular, and this year will no doubt be the same, with a wide selection of beers, ciders and foreign lagers to try.
It is expected that hundreds of attendees will attend the festival this year to try out a selection of pale ales, to ruby red beers and fruity ciders. The Battlesteads festival has something for everyone and a selection of entertainment on offer including live music from The Stax Brothers, Alive and Kicking, The Mudskippers and The Happycats. Also at the event for those not too fond of beers, ales and ciders is last years popular gin bar and a brand new Prosecco bar. The speciality gin bar that was introduced to the festival last year proved to be very popular for the guests that were looking to try something different, and because of its popularity, the bar is making a return this year.
Admission is free on the Thursday and the Sunday of the even, with the admission fee of £4 on the Friday and the Saturday. All of the proceeds generated by the festival will be donated to the Great North Air Ambulance.
The Battlesteads Hotel and Restaurant has won a number of awards and is well known for their amazing food as well as the welcoming atmosphere that they create and their green credentials. Battlesteads is known for being on of the top sustainable tourist destinations in the UK. The Northumberland Hotel and Restaurant was originally built as a farmstead in 1747, but now offers a cozy fire, sunny beer garden and food prepared from fresh locally sourced produce to its guests and visitors.