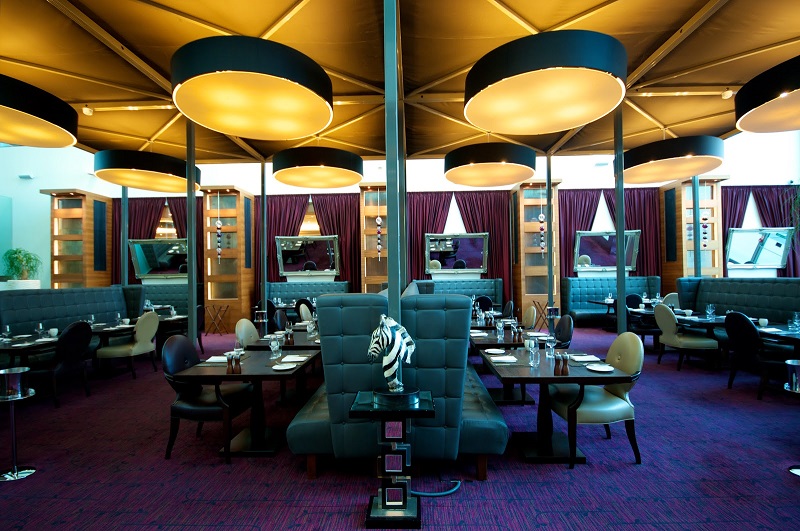 The 3 AA rosette winning restaurant at Sofitel London Heathrow, La Belle Époque, has launched a Seychelles inspired honeymoon limited edition menu to match British Airways' March promotion when it moves its flights to the Seychelles to twice a week.
The Seychelles is a popular destination for honeymoon couples, being known as the most romantic island in the Indian Ocean. Sofitel London Heathrow is also very popular among honeymoon couples and now they have decided to create a menu influenced by the island's local cuisine and the Indian Ocean. This way, couples can start their honeymoon experience even before arriving on the island.
Some of the new dishes include pan-fried halibut with curried coconut velouté and grilled Puntarella, roasted and smoked fillet of beef with miso glazed broccoli and pineapple roasted with pink peppercorn and coconut accompanied by kaffir lime sorbet and coconut marshmallow, and tuna loin with cucumber kimchi and dill.
"The menu features vibrant spices, exquisite fish and tropical fruits, all of which are popular produce in the beautiful Seychelles. We've added a French Asian twist to the menu, in keeping with the restaurant's ethos which works really well with the produce," explained Head Chef Mayur Nagarale.
He also said that this pre-holiday meal is the perfect start for a honeymoon and for those not heading to sunny places it is a chance to taste something more exotic.
La Belle Époque is the only 3 AA rosette winning restaurant in the Hounslow area. With warmly-lit booths, charcoal leather banquette seating and rich plum-coloured fabrics, the restaurant's bold decor provides a contrasting atmosphere from the hustle and bustle of the airport. Guests have the option to hire a private dining space – Salon Privé – that can cater for 20 guests. In addition, the Chef's Table, with a window view into the kitchen, can cater for up to 10 guests; both options are ideal for private and corporate functions.