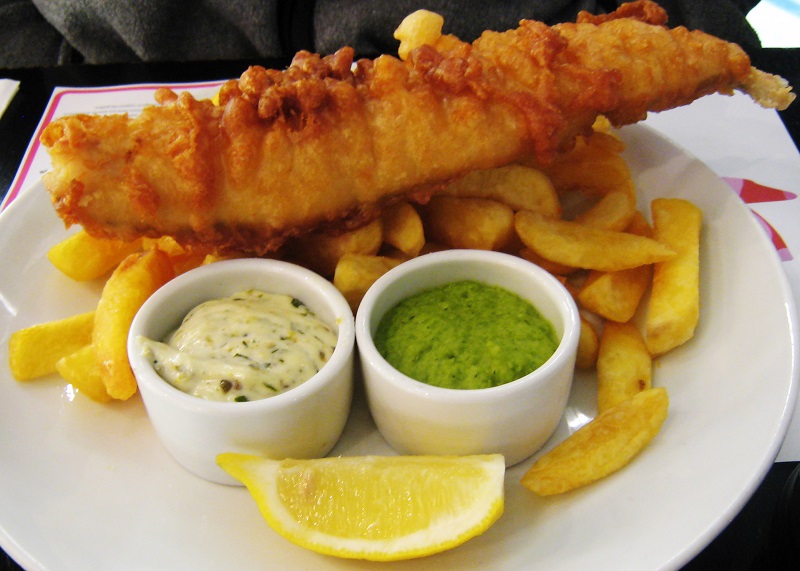 The results are in for Seafish's 2017 National Fish and Chip Awards, and it is a massive congratulations to Plymouth-based Kingfisher Fish and Chips, as it has scooped up the main prize after being named the Independent Takeaway Fish and Chip Shop of the Year! Following a gruelling multi-stage judging process that spanned across the course of seven months, Kingfisher came out on top, so what made this fish and chip shop stand out from the crowd?
The 2017 National Fish and Chip Awards are often referred to as the 'Oscars' of the fish frying industry, and representatives from Plympton's successful fish and chip shop were on hand to pick up the accolade during the awards ceremony at the Park Plaza Westminster Bridge Hotel in London. Kingfisher had to pass plenty of mystery shopper assessments on its way to the top spot, as well as detailed audits from industry experts who looked into everything from responsible sourcing policies to menu diversification.
Shop owners Nikki Mutton and Craig Maw commented on their award win, "We've only owned the shop for four years and have already achieved some amazing things; we have the world's most sustainable seafood menu, are one of only two fish and chip businesses in the UK to have a 3 star rating from the Sustainable Restaurant Association, along with over 25 industry and non-industry awards, but I have to admit that winning this award is the pinnacle of our careers."
Taking sustainability to the next level is something that Kingfisher has been working towards and successfully executing for a number of years now, and this award win is fitting recognition for all of the hard work that has been put in by the staff.
Kingfisher's success is likely to only continue in the coming years, and the team are sure to build on this and aim for more even more accolades in the future!