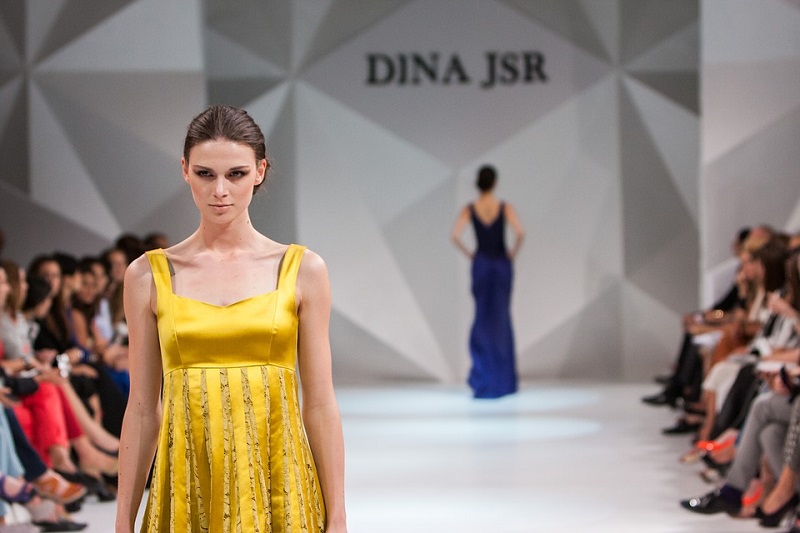 A new year brings with it new trends. When the winter finally fades the spring and summer seasons will reveal fully all that 2017 has in store in terms of the latest fashion hypes. With new releases of style however, it appears some styles will be pushed aside and some are more surprising than others.
Across runways we have seen some rather unusual artistic aesthetics in terms of prints. Prozena Schouler and Valentino alongside many other big brand names have taken direct patterns from famous art work and used these in their own innovative designs. Expect this bright and bold trend to be coming to high street stores any time soon and it looks as though daring art references could be here to stay. Meanwhile expect the delicate romantic style of 2016 to stay there, the tulip flare is moving onto a sharper hemline with an asymmetric overall aesthetic. The gentle lingerie inspired femininity of last summer doesn't seem to be following suit with designers, easy to wear dresses with less delicacy and more simple designs are taking charge.
This new found attitude shift offers an easy elegance that will fall into place this Spring. We can also expect a rise in athletic inspired trends that isn't too surprising considering recent boosts in health food and gym sales. However, while the world makes a health shift the vintage corset could find itself forgotten. While corsets had a comeback moment of glory in 2016 this looks unlikely to continue, designers seem to be obsessed with modernity and sharper styles that leave the corset outdated.
Stripes have been at the forefront of fashion hype for three seasons and they are not going anywhere. For many people stripes have already become the alternative to the white t-shirt and have a staple position in the wardrobe. Be they vertical or horizontal, stripes have stolen the fashion lovers heart. On the other side of things, it is believed that skinny jeans who have been an essential part of virtually everybody's clothing may be having their final days. In 2013 The Guardian titled skinny jeans: the trend that refuses to die but four years down the line that could all be changing. Huge changes are expected in terms of denim in general and more vintage inspired styles that have more flow and movability are on the fashion cards.
Trainers meanwhile are going nowhere. The versatility of trainers allows them to be a shoe that one can keep accumulating, whether it be a pair for running or for going out. Glitter, leopard and satin styled trainers are thought to increase in popularity and these could even be taking over from the high heel. Shoes or boots with a heel four-five inches or higher are said to be taking a back seat, the modern woman craves comfort and practicality while still looking sophisticated and a pair of smart black trainers certainly make a more comfortable experience than a seven-inch stiletto.
Another shoe trend taking its own in 2017 is `the mule. ` Mules in all fabrications and colours ranging from velvet, canvas and embroidery began to take shape last year and are anticipated to be huge this summer. The backless design is one that may take some getting used to and although not to everyone's taste these are likely to be mainstream a lot sooner than you may think. Sadly, the classic sneaker style has been fading out for a while now and it looks as if 2017 could be its last few steps. Clean style shoes aren't thought of as exciting in comparison to those with embroidery, unique design or even emoji's and these are soon thought to replace the traditional monotone shoe.