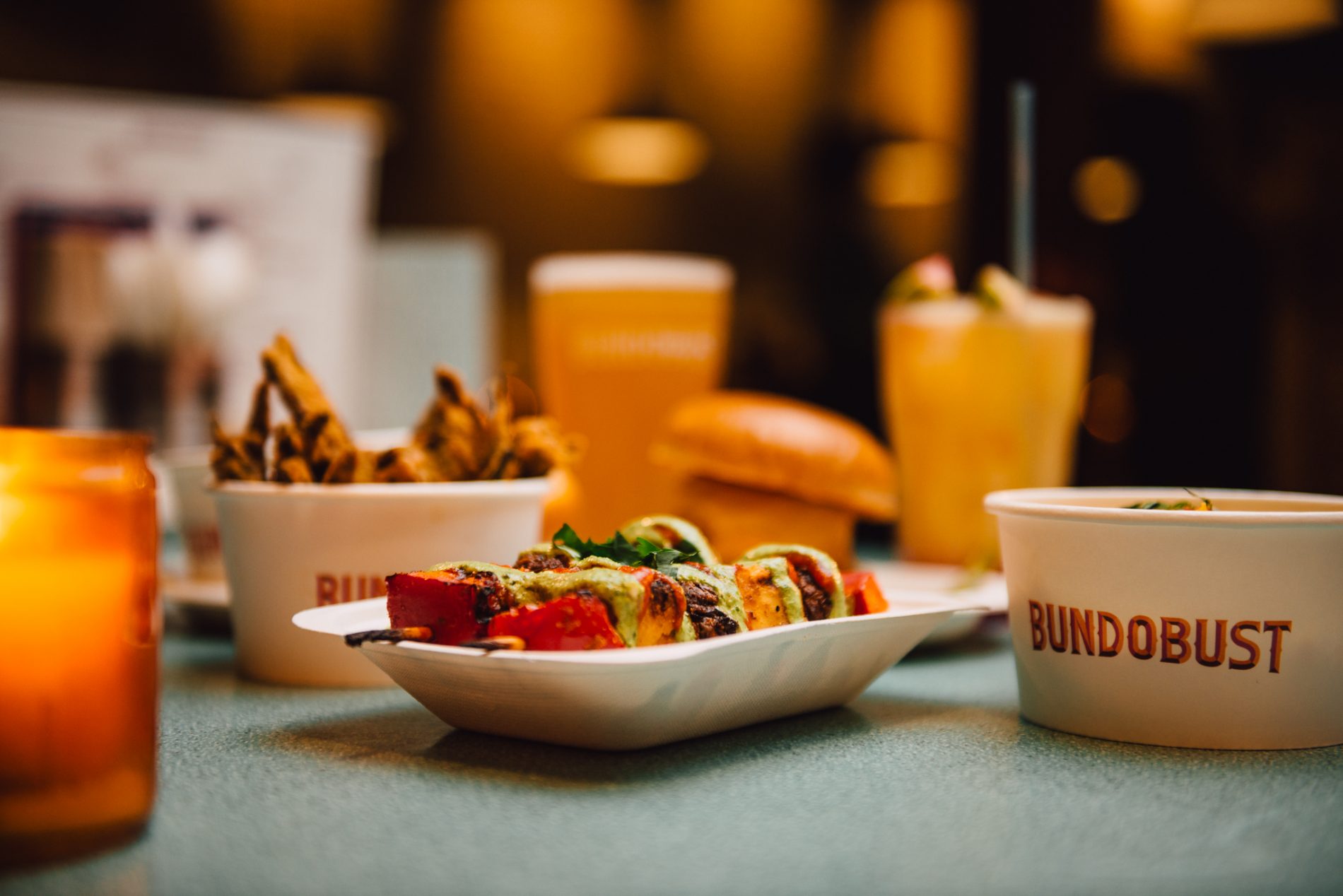 Bundobust are proud to reveal more details as they prepare to open their doors to their third site in Liverpool.
The wait is almost over as the unique Indian street food and craft beer restaurant is ready to open its doors and have set the date of the 24th May, 5pm. Having quickly established itself in both Leeds and Manchester, the Liverpool site sits at 4,000 sq ft and brings in the familiar and eye-catching colourful decor, with dedicated bar and food kitchen.
The menu will feature Bundobust's take on authentic Indian Street food classics such as Bundo Chaat, Vada Pav and Okra Fries, ideal for a big feast, a quick lunch, or as a bar snack to accompany the local and international craft beers pouring across 12 keg and 2 cask lines.
To celebrate the launch, local breweries Neptune and Black Lodge have created limited edition beers inspired by the Bundobust, pouring exclusively on Friday 24th May.
Having worked long and hard reworking and remodelling the inside of the Bold Street venue, Bundobust will open their third venture and co-founders Marko Husak and Mayur Patel are absolutely over the moon to see this third venue come off the ground:
Marko Husak, Founder Bundobust
"We have been working long and hard to get this Liverpool venue ready to roll, and we're finally there! Liverpool is such a friendly city. We've already been made to feel very welcome, at our sell-out collaboration with our neighbours Maray and the pop-up events we did at The Merchant. We're really looking forward to making a host of new punters smile when we open up on Bold Street."