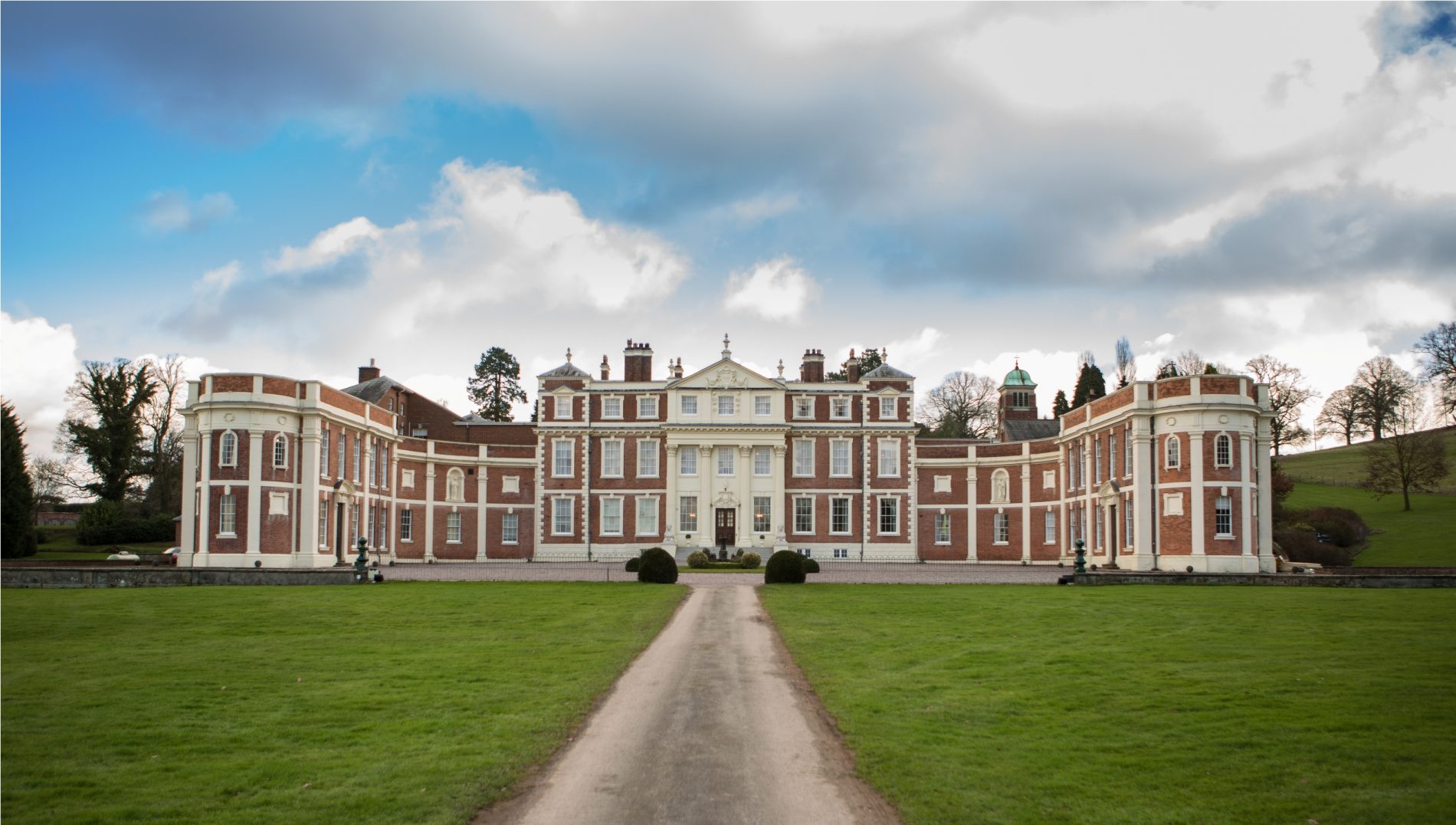 Hawkstone Hall & Gardens, a magnificent Grade I listed 18th Century mansion, set within 88 acres of beautifully manicured gardens, has just opened its doors to guests.
Following extensive renovations, the spectacular Georgian property has been sympathetically restored to its former magnificent splendour; and now for the first time in its 550 year history has become a luxurious hotel.
The 37-bedroom retreat stands handsomely amongst acres of manicured lawns, offering Grade I listed beauty coupled with classic countryside charm.  Due to the rural location of this magnificent mansion, the guestrooms offer far stretching views of the Shropshire countryside and onwards to the Welsh Valleys.
Within its grounds, the estate boasts a rose garden, croquet lawn, apple orchard, ancient cemetery, original 18th Century lily pond, walled garden, river with a quaint stone bridge, forested areas, over half a mile of footpaths and a wonderfully romantic 'secret garden'.
The property is owned by The Distinctly Hospitable Group, who are the fifth owners in the property's 550 year history.
Guests approach the stunning Georgian property via a mile-long gravel driveway. Upon arrival, imposing double doors reveal a magnificent main hall boasting high sculpted ceilings, rich drapes and beautiful antique furniture. The building itself is a true masterpiece, featuring a sweeping double staircase, and its own private chapel complete with working bells and an organ.
In the main hall there are 12 sumptuous suites, all named after British artists, writers, poets and playwrights. The extravagant Bronte Bridal Suite boasts 15 large sash windows with far-reaching views, a private entry corridor, huge bathroom suite, private dressing area, 'emperor' 7ft bed, banquette seating and a relaxation area. All suites feature opulent chandeliers, four poster beds, luxurious, deep mattresses and palatial bathrooms with showers à deux and cast-iron bath tubs.
Adjacent to the main building, The Orangery Wing which has also undergone complete renovations, encompasses a further 25 bedrooms.  In each room, colour tones mirror that of the main hall featuring soft hues of duck-egg blue and calamine pinks. All of the beautifully appointed bedrooms showcase an in-room cocktail tray, vintage style radio, Nespresso coffee machine, fluffy bathrobes and Elemis toiletries.
As part of the restoration project, overseen by Designer Kay Petrouis, an array of original features have been exposed to visually divulge the rich history of the property; while an English heritage colour palette has been used throughout.
The imposing property and expansive grounds offer the perfect backdrop for extravagant corporate events, yoga & fitness retreats, and memorable celebrations. A vast entertainment space, combined with 88 acres and copious accommodation options, mean the remarkable retreat is set to rival the very best of the UK's event venues.  Regardless of the occasion, guests can enjoy a multitude of communal spaces including the impressive main hall, magical ballroom, saloon, refectory, library, tapestry room and winter garden.
The property was originally built as a stately family home, before being in the care of Catholic missionaries until June 2017.  Following the reinstatement of numerous bespoke features, the 43,400 sq ft building stands proudly as one of the most opulent hotels and exclusive wedding venues in the UK.
Hannah Petrouis, Group Development Director, says: "Hawkstone Hall & Gardens is one of only two Grade I listed buildings in Shropshire.  After two years of renovations, the property has been restored to its former glory and we are looking forward to welcoming guests. It has been a major project and we have thoroughly enjoyed uncovering some of the lost and hidden features of the building and splendid gardens."
Martin Hirst, Venues Director, continued: "We are extremely proud to be playing such a significant part in the history of this magnificent Grade I listed building and we look forward to a very exciting future at Hawkstone Hall & Gardens."
The decorated history of the property certainly plays a huge part in its charm.  Hawkstone Hall was established by Richard Hill of Hawkstone (1655–1727), also known as 'The Great Hill', circa 1707. It became the seat of the Hill family for more than 300 years.  Since then, the house itself has been owned by Liberal Politician and Baron, George Whiteley, before being bought by the Roman Catholic Redemptorist Order (1973-2017).
Overflowing with romance and boasting floor-to-ceiling windows that invite an abundance of natural light into the space, it's no surprise that the location has been used as a filming location for many period television programmes and films.