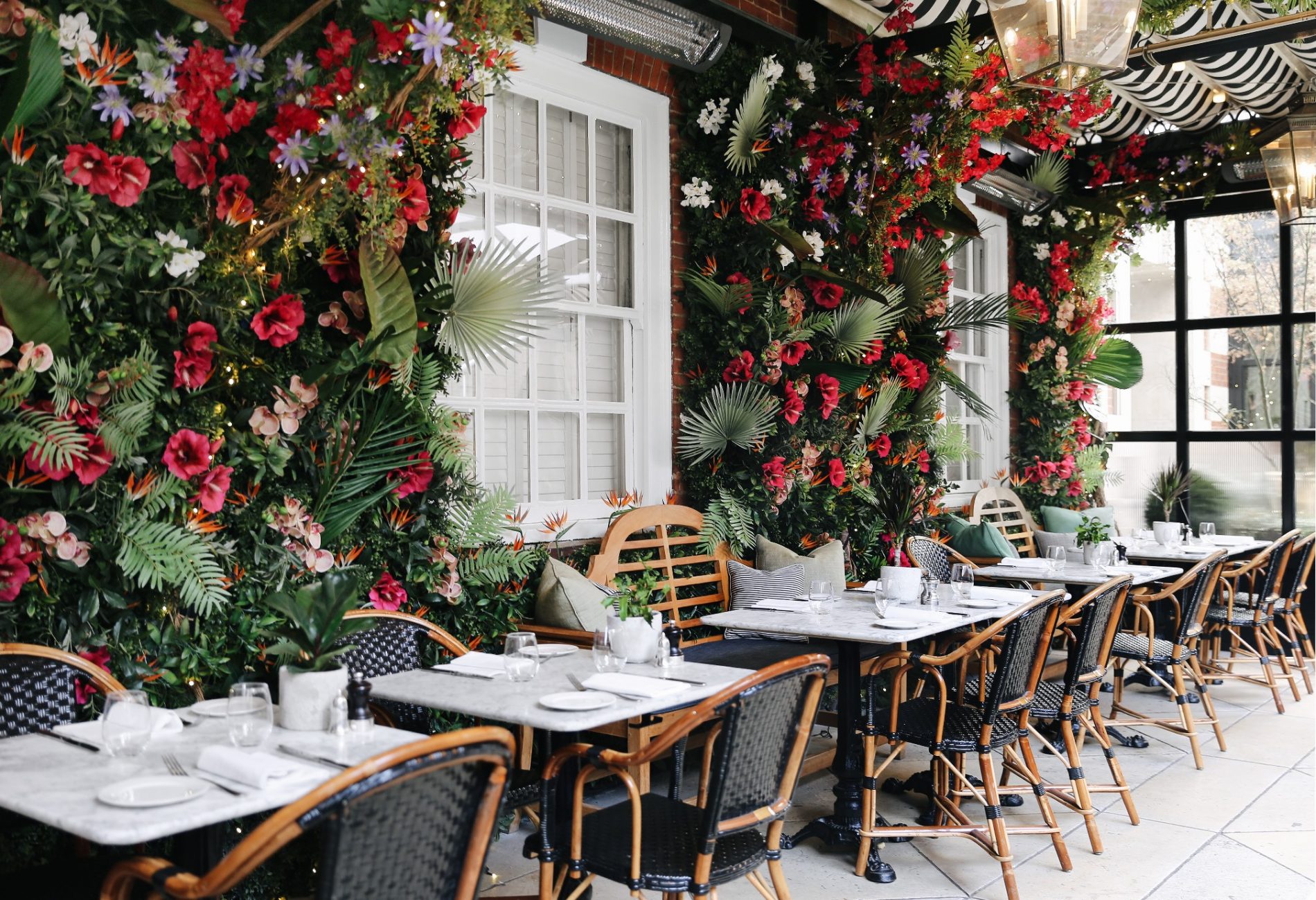 Dalloway Terrace is inviting Londoners to escape the office and transport themselves to its jungle paradise this spring. The new 'Jungle Lunch' menu, available from 12pm to 3pm daily, offers plenty of vegan options and is designed to be the perfect light lunch meaning there's no excuse not to sneak out and enjoy a slice of Dalloway Terrace's oasis in the capital.
The light and healthy 'Jungle Lunch' menu offers Londoners the perfect opportunity to treat themselves; priced at £25 for two courses or £30 for three, the menu offers a variety of vegan options. To start, guests can enjoy plant-based choices of a Sri Lankan-inspired Smoked Jackfruit Salad with Lime & Chilli Dressing, or opt for delightfully fresh Grilled Asparagus with Vegan Hollandaise & Truffle. For less herbivorous visitors there is also the option of delicious Tiger Prawns with Harissa Aioli & Lemon.
Vegan main options on offer at Dalloway's Spring Jungle include a nourishing Cauliflower Steak with Potato Salad, Green Beans, Sun Blushed Tomatoes & Tamarind Dressing alongside a fragrant Sri Lankan Curry with Tofu, Chickpeas, Rice, Lime Pickles & Poppadom. Also available is a non-vegan option of Banana Leaf Sea Bass with Spiced Tomato Salad.
For those looking to enjoy a sweet treat, Dalloway Terrace's dessert offering includes the choice of an indulgent Carrot Cake with Cream Cheese Mousse, Crystallised Walnuts & Carrot Sorbet. Also on offer are vegan-friendly options of creamy Coconut Yoghurt Pannacotta with Spiced Mango & Tropical Tuille and a refreshing Jungle Fruit Platter served with Mango & Passionfruit Syrup.
Dalloway Terrace has been transformed into a tropical paradise adorned with the unique flora of Sri Lanka this spring. Taking inspiration from The Bloomsbury Set's Leonard Woolf's novel 'The Village in the Jungle', the idyllic space is now a wild jungle oasis in the capital, the perfect place to escape the streets of central London. The transformation features silk foliage stems creating a luscious overgrown jungle canopy, complete with an abundance of the giant iconic leaves of the banana plant. The wild, jungle landscape is laced with tropical ferns and palm, and lavishly adorned with bright bursts of fuchsia provided by mesmerising orchids and passion flower.