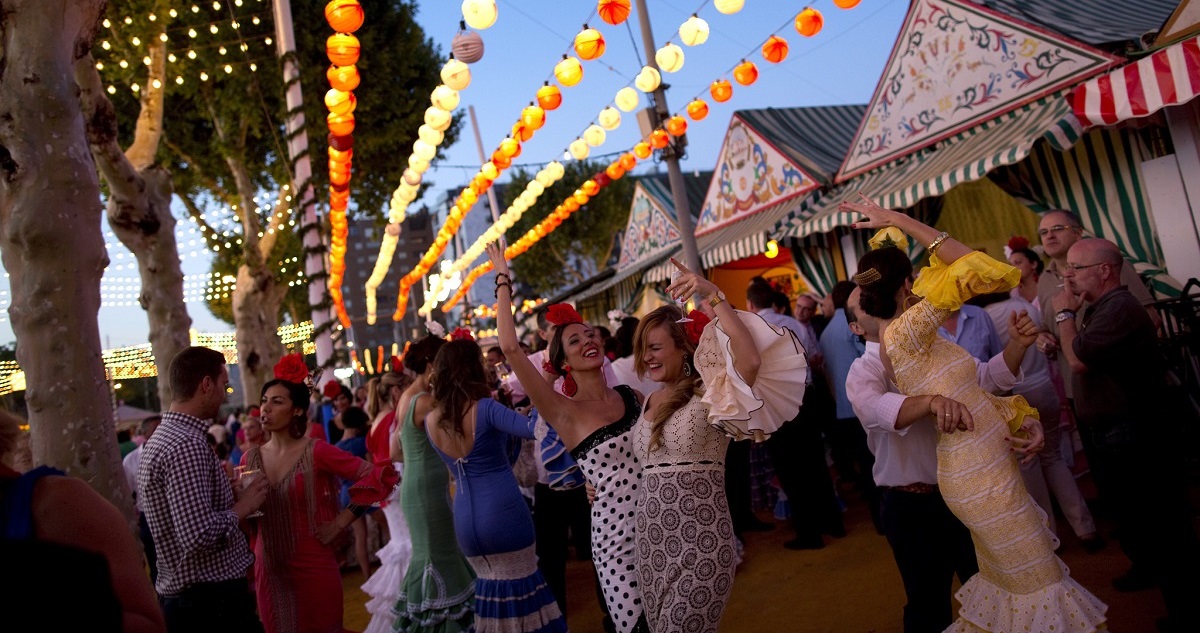 Friday 24th – Sunday 26th May 2019
Bernie Spain Gardens, South Bank, London SE1 9PH
Returning to the UK for its third year, Feria de Londres will be bringing its famous Andalusian carnival spirit
to London over the last weekend of May. Colourful 'casetas' will be popping up in the aptly named Bernie
Spain Gardens on the picturesque South Bank, serving up delicious Spanish tapas, refreshing cocktails,
tasting workshops, vibrant Flamenco dance shows, interactive activities and live Spanish music.
Taking place from 24th – 26th May, the three-day festival, inspired by Andalusia's traditional spring fairs, is a
resplendent celebration of Spanish cuisine and entertainment. Throughout the weekend, there will be
chances for everyone to fully immerse themselves in the celebrations. Flamboyant dancers from London's
best flamenco schools will lead Sevillana dance lessons and flamenco rhythm workshops, while children can
enjoy activities like face painting, fan making and kids flamenco dance lessons.
Alongside the entertainment, a variety of food stalls will be serving an array of tasty treats and Iberian
delicacies. No Spanish festival would be complete without some traditional tapas and flavourful paella from
seasoned aficionados. Authentic Spanish traders and key producers from some of London's famous Spanish
stores will be present and running mini tastings.
Throughout the Feria, there will be bars serving some of Spain's most refreshing drinks – from ice-cold
Iberian beers to the finest regional wines. Tio Pepe, Spain's favourite fino, will be hosting a series of sherry
tasting masterclasses where guests will be able to explore the different styles of Spain's most iconic wine.
On offer will be the original Feria cocktail, a refreshing Rebujito, consisting of Tio Pepe Fino sherry, lemonade,
and fresh mint on the rocks.
At the heart of every Spanish fiesta lies song and dance. While relaxing in the gardens, guests can immerse
themselves in live music and dance performances from guest flamenco dancers and Spanish gypsy bands
designed to get everyone dancing.
Taking place over one of London's busiest weekends, Feria de Londres is a unique and free event that invites
Londoners and tourists alike to experience first-hand the warmth, vitality and exuberance of Spanish culture.
From tastings and tapas to rumba and sevillianas, the festival is a celebration of all things Andalusian and is
the perfect place for families and groups of all ages.
www.feriadelondres.com
FERIA DE LONDRES
Friday 24th May
Saturday 25th May
Sunday 26th May
Bernie Spain Gardens, South Bank, SE1 9PH
For further information, please contact Kapranos PR
T: 020 3417 9457 E: [email protected]