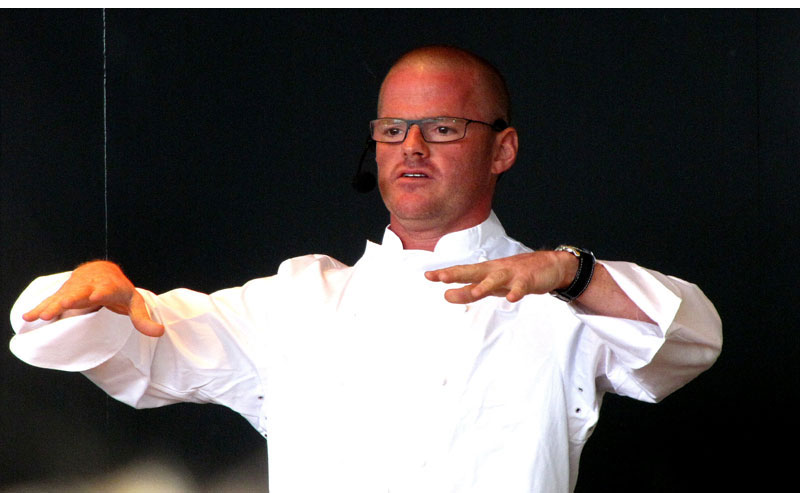 Heston Blumenthal is one of the UK's most famous and well respected chefs, and he has made a name for himself over the years for his somewhat unique approach in his recipes, which has seen the likes of bacon and egg ice cream, meat fruit and parsnip cereal created.
So it comes as no surprise that Heston's idea for a Christmas dessert this year appears out of the ordinary, but has he outdone himself and gone too far this time as he reveals the newest addition to the Christmas menu for 2016 – The Bacon and Banana Trifle!
Apparently the traditional trifle was not good enough, and Blumenthal has continued the 'bacon dessert' craze that he claims as his own for this new dessert, as he aims to take the food world by storm once again.
"When I was a kid, I remember eating a bacon and banana sandwich during one of my holidays" commented Blumenthal. "I loved how you wouldn't normally think of putting those two flavours together but they just worked so well. I can't wait to hear about people's reactions when they see and taste this fantastic dessert at their Christmas dinner table – it'll definitely be a talking point."
The Bacon and Banana Trifle consists of a caramelised banana compote with rum-soaked chocolate sponge, topped off with a layer of salted caramel sauce, chocolate shavings, vanilla custard, gold cocoa nibs and of course smoky bacon-flavoured cream with a packet of bacon bits on the side should you believe its lacking a bit of bacon.
It certainly doesn't sound as bad as the title of the dessert would suggest once you have read through the recipe, but some things just aren't meant to go together, and surely bacon and banana falls under that category? Each to their own though.