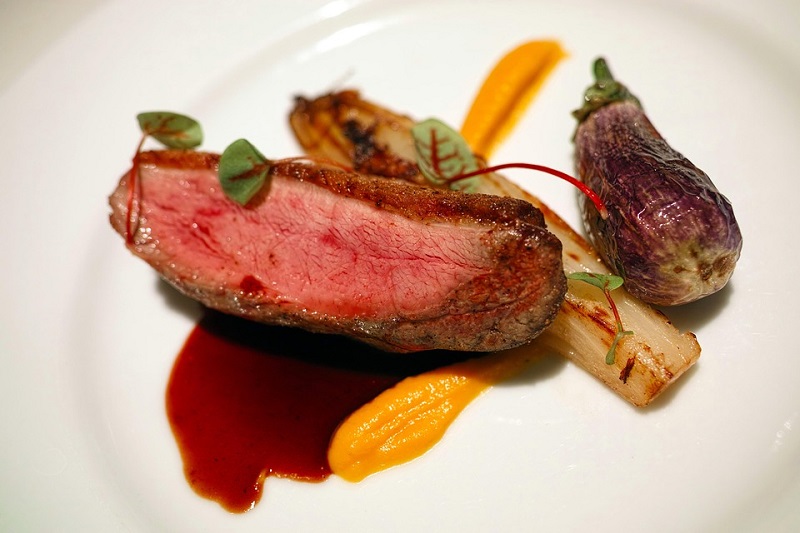 The leading culinary even 'Goût de France' which is sponsored by renowned Chef Alain Ducasse has selected the Château Mon Désir to represent the best of French cuisine in Mauritius. The global even will see more the 2,000 chefs across five continents in order to celebrate French gastronomy.
The event will take place on Mach 21st and the chefs will be hosting dinners in honour of French cuisine. In recognition of this event, Rakesh Munoruth, chef of the Château Mon Désir at the Maritim Resort & Spa in Mauritius will serve guests a unique tasting menu. The tasting menu on offer will include French classics that are UNESCO listed.
The tasting menu will be six courses and will begin with champagne and a mushroom Vol-au-vent. This will be followed by marinated scallop carpaccio with passion fruit and crispy Kadaifi gambas, creamy leek, caviar and beetroot sprouts. The main course of this French gastronomic even is Bees Rossini served alongside sautéed baby spinach, truffléed potato mousseline and a selection of vegetables. To follow will be gratinated goat's cheese with honey, rucola and pear salad and dressed with a walnut vinaigrette. The dessert after this spectacularly rich meal is a Grand Marnier soufflé with vanilla ice cream.
Rakesh Munoruth has been awarded the red ribbon, a famous symbol of 'Les Disciples d'Escoffier' in recognition of his innovative style and respect for French culinary traditions. Fellow luminaries include Raymond Blanc, Brian Turner and Gary Rhodes, who are all members of the famous association. With twenty years of experience, Rakesh has joined the biggest worldwide organisation of chefs. The Mauritian native Rakesh has collaborated with Michelin starred chefs in order to further improve the standing of the restaurant. Château Mon Désir is a restaurant that offers guests an opportunity to try their exquisite cuisine, combining international specialties as well as French and Indian Ocean delicacies, served in an historic and beautiful environment.