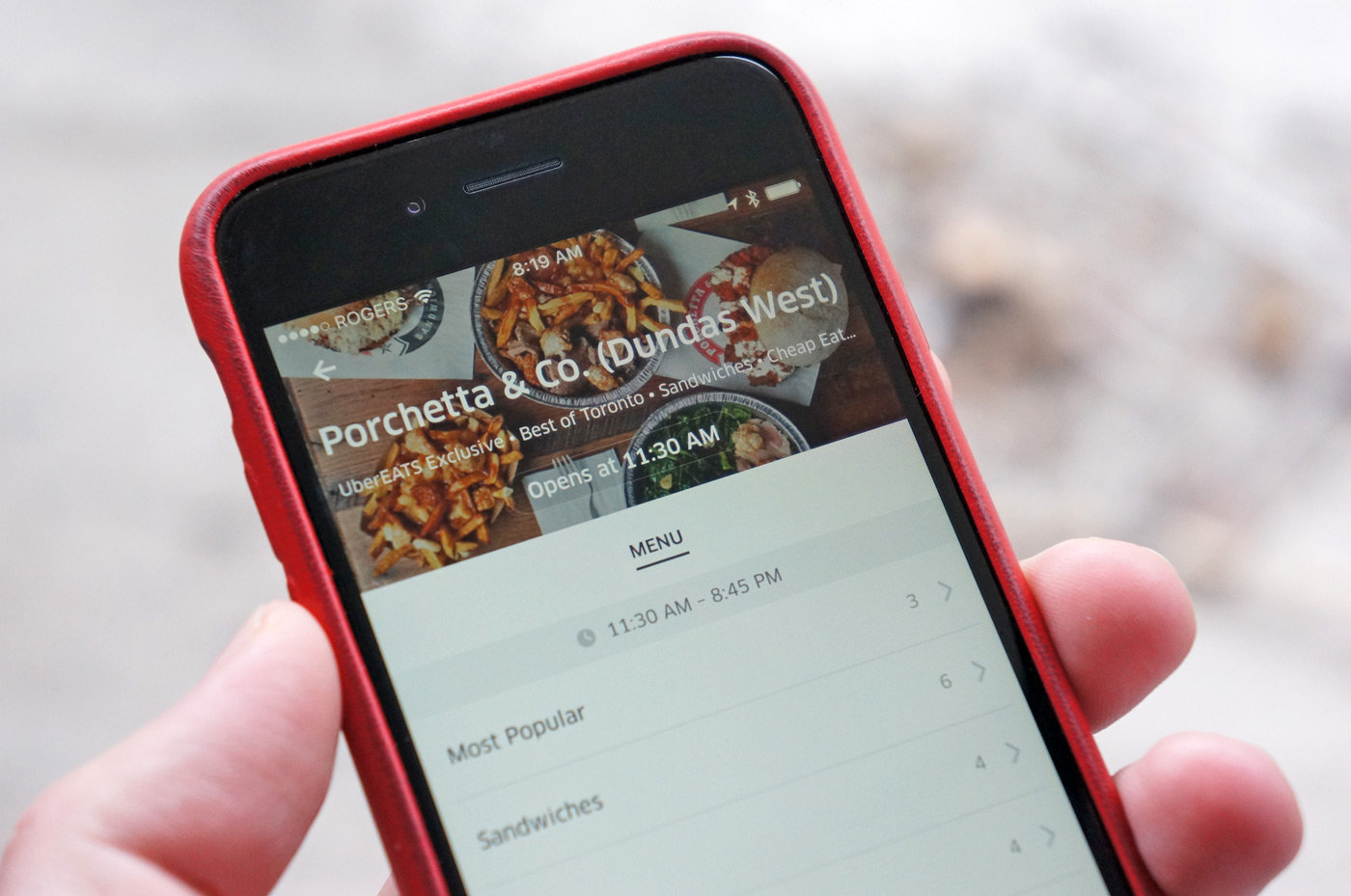 Grocery think-tank, IGD, suggests UberEats – Uber's new food delivery service – could offer a new opportunity for food manufactures. The body admitted that the advantages provided by UberEats would have to be "compelling" to convince businesses and consumers to move away from established delivery service providers such as Deliveroo and Just Eat but added that the risk could be worth it.
Launched last week in London, UberEats has been designed to build on the existing delivery services provided by rivals whilst improving the convenience with which customers can make orders as well as the quality and variety of food on offer. Accessible via an app, UberEats allows consumers in London to select their favourite dishes from one of some 150 restaurants, including Pho, Chilango, Hotbox and The Good Life Eatery. Unlike competitors, the app also allows customers to track their order in real-time and pay by their online account.
Toby Pickard, Senior Retail Analyst for Multichannel at IGD, stressed that "any new market entrant presents an opportunity for suppliers and manufacturers to engage with a different group of consumers." UberEats is one such entrant and, in view of the rise in popularity of food delivery amongst consumers, presents food businesses with the opportunity to tap into a highly-lucrative market.
However, Pickard did caution that UberEats will have to work hard if it is to stand out amongst hot competition in the London marketplace from new player, Amazon Fresh as well as other more established brands.
That said, response from partnered restaurants has been largely positive with a great many welcoming UberEats platform as a way of boosting sales. Eric Partaker, Co-Founder of Chilango – a popular Mexican restaurant chain – said that UberEats provides the opportunity to "reach new people" and thus grow the business.
Libby Andrews Head of Marketing at Pho – a trendy Vietnamese franchise of eateries – was likewise enthusiastic about the potential of the new partnership. She highlighted that Uber – UberEats' parent company and online city taxi service – has nearly two million customers in London and thus the brand already has an established client base from which restaurants can benefit.
Whether UberEats can ward off competition and capture the London market yet remains to be seen though its appearance will surely startle rivals into action and encourage all delivery service providers to up their game.