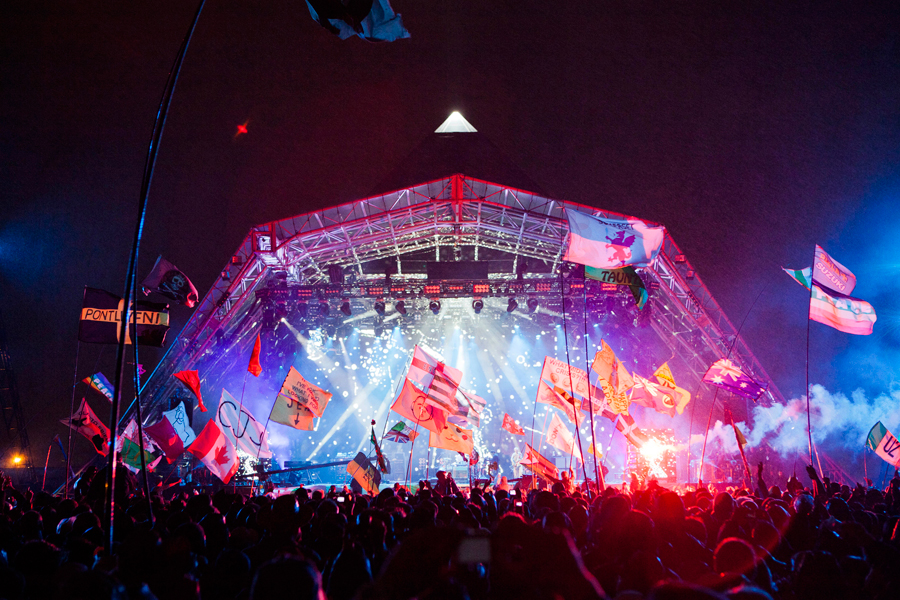 The UK's biggest summer festival (Glastonbury) of the year kicks off at Worthy Farm in Pilton, Somerset this week. Long anticipated sold out event takes place from June 22-26, and has Muse, Adele and Coldplay headlining,
With a special David Bowie classical tribute confirmed for Saturday's Park Stage, alongside other major musicians such as Beck, Ellie Goulding, ZZ Top, Disclosure, Bastille, Chvrches and The 1975, appealing to a variety of music tastes the festival is set to attract visitors from around the world.
What's there?
If travelling to the festival for the first time, it can be daunting getting yourself to the event and around the arena, official maps of the festival sites at Worthy Farm have been released, showing all the relevant pink, yellow, bronze, red and blue entrances.
Festival programmes can also be purchased at the event which include set times and a map showing different stages, other areas for camper vans, Tipi village, cyclist camping and places for families are included, as well as the hospitality and VIP areas.
What to bring?
Preparation for all weathers is ideal, with weather warnings stating it there will be evidence of sunshine but taking the risk may ruin the festival experience.
Valuables to take will include the ticket, enough cash for the weekend, ID documents, mobile phone and portable phone charger, although you may be strapped for signal so finding a meeting point is essential.
Hygiene and health purposes, hand sanitiser, first aid kit, toilet roll, towel, wet wipes, dry shampoo, sun cream, medication and painkillers.
Camping kit should include a reasonable tent, sleeping bag, pillow, air bed/roll mat, camping chair, torch and a decent rucksack you don't mind carrying around the event.
Essentials for the weekend must include food and drink (or enough money to purchase whilst there), water bottle, clothes for all weather types, sunglasses and comfortable walking shoes or wellies.
How much money to take?
Taking your own food will save you a small fortune, however if you choose not to food can be purchased across the entire event but costing extortionate amounts. Food will be ranging from £5+ and drinks will be £4.50+.
If you want to purchase souvenir's such as T-shirts or a festival programme it would cost around £10-£20 from official stores, to indulge in the entire festival experience bringing at least £200 for the weekend should suffice.
Cash machines are located on site for people who run out of money, if you're not looking to spend money at the festival bringing your own food and drinks is the best way to cut back on spending. It is also possible to work at a festival for free by manning security gates and volunteering for charities on sites which allows you entry for free.