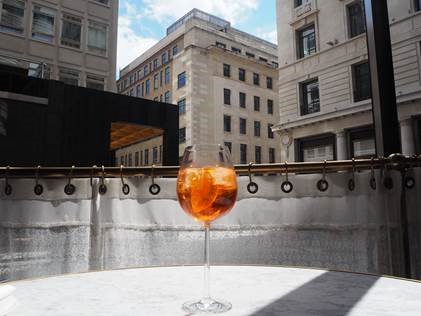 The Salt Yard Group consists five restaurants dotted around Central London. The restaurant group recently announced the launch of their Aperitivo Hour. This limited time event will take place throughout August and across all five of the Salt Yard Group restaurants. Salt Yard Group focus on delivering amazing food, with excellent customer service in a relaxed environment.
The Salt Yard Group includes Salt Yard which is located in Fitzrovia, Dehesa and Ember Yard are found in Soho, Opera Tavern in Covent Garden, and Veneta which is the Group's newest restaurant and is open in St James' Market. The restaurants in the group all offer differences in the decor, style and menu. Despite these differences, they all look to offer cuisine which is classically Spanish or Italian, focusing on serving a selection of charcuterie, cheese, and small dishes, all washed down with their collection of excellent wines.
The new Aperitivo Hour has been created with inspiration from Italian culture. The practice of Aperitivo is to serve drinks to guests with an accompaniment of bar snacks or, in Italian, cicchetti. The Salt Yard Group will be offering this as a way of tantalizing your taste buds before dinner. Aperitivo, derived from the Latin aperire, or to open, is a perfect reflection of the way the offering by the Salt Yard Group to boost diner's' appetite before dinner.
As part of this special summer offering, between 5pm and 7pm throughout August, those ordering an Aperol Spritz or an Americano will also receive a selection of cicchetti to enjoy for free with their drink. Aperitivo will be available from Monday to Friday between these times until the 31st of August transporting you to Europe during a drink after work or before enjoying a meal with friends and family at the five central London restaurants.