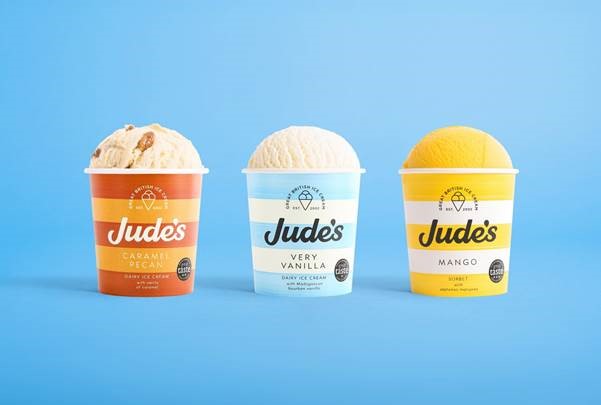 Creator of the innovative Black Coconut Ice Cream Burger, Jude's has been recognised as part of the Great Taste Awards, claiming a phenomenal 5 more awards. The Awards were judged by more than 400 food critics, restaurateurs, chefs and cooks known for having the most particular palates in the business. The Great Taste Awards are well known for finding and celebrating the the best produce from artisan and speciality food producers. The Awards are a well respected food accreditation scheme within the industry and it is a coveted accolade. Therefore it is an phenomenal achievement that Jude's has managed to take five awards home from this years awards.
The Great Taste logo can be used on all winning products and is an immediate signifier of an amazing tasting product. The winners are decided on with the help of hundreds of judges who work hard to uncover the very best product. The judges blind taste around 10,000 different food and drinks products before deciding on the very best to recognise as the winner.
The company's core range of Salted Caramel, Very Vanilla and Caramel Pecan have all been awarded Gold Awards, while the Mango sorbet flavour has fared exceedingly well at the awards by winning the top three star award.
Jude's ice cream was first produced with local cows milk in Hampshire in 2002. Now the company has expanded and their wider range of products are available from retailers across Britain and after these awards, the ice cream maker now has more than 45 awards, reflecting the hard work put in to create amazing tasting treats.
Jude's also has a range of more creative and innovative ice cream flavours which have also received recognition at the Great Taste awards. Among these unique flavours is the Gin and Tonic ice cream, created using Sipsmith Gin.