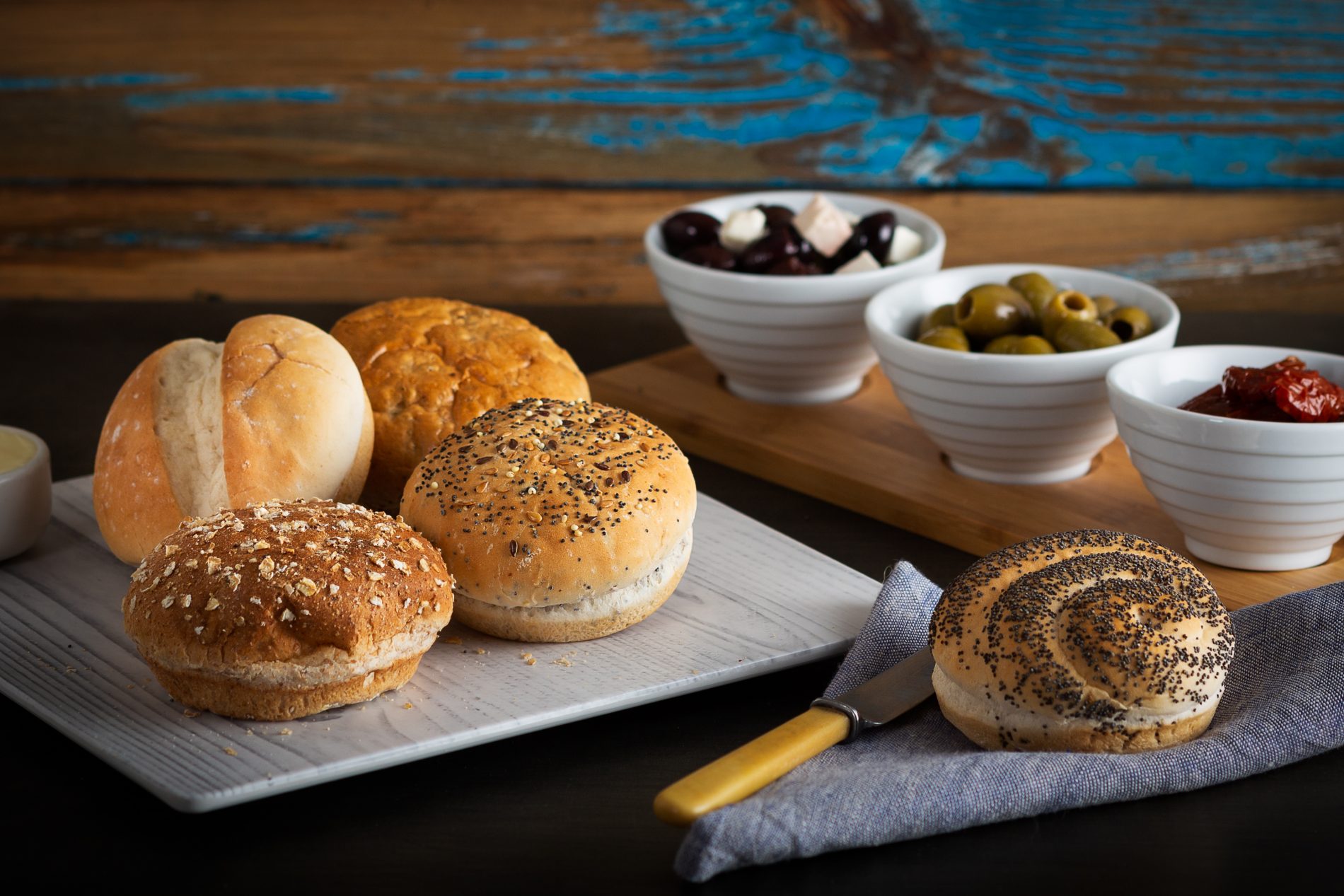 Kara, the foodservice specialists of the Finsbury Food Group, has announced the relaunch of its new and improved baker's basket, a selection of five premium dinner rolls. The basket, which is available now, has been developed to suit operators looking to offer a premium range of bread options in one serving.
This popular and well-known bake is well-liked amongst chefs, restaurateurs and caterers alike, as it offers a convenient bakery selection to suit all. The baker's basket works great as part of a starter, as a side dish, or served as it comes, to be
shared on a table.
The selection includes one seeded roll, a wholemeal roll, a poppy seed roll, a seed and malt roll, and a new white sourdough roll. The entire product is suitable for vegetarians and has a 12 month shelf life (two days once defrosted). Kara has upgraded each individual recipe to improve both softness and quality, using the latest technology and ingredients. Most significantly, the recipe of the white roll has been adapted to have a subtle sourdough flavour in line with popular trends and consumer demand. It also has a water split and light flour dusting.
"We're always looking for ways in which we can enhance our range and the baker's basket gives us a perfect opportunity to do so. The aim with this basket is to offer a taste of five of our much- loved recipes, all in one package. We're thrilled with the outcome and hope operators will be too," commented Jane Olney, Commercial Director at Kara.
The rolls are supplied frozen and can be served in two different ways; either defrosted, for a soft eat or baked from frozen, for a crusty finish.