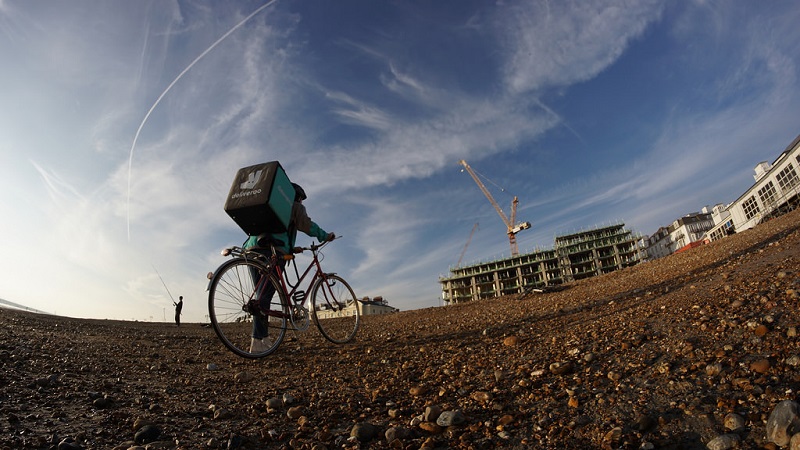 Deliveroo, the on demand delivery service has revealed their data that suggests that there has been a rise in the number of lunchtime takeaway orders. Deliveroo released statistics that suggest lunchtime orders has increased by a massive 114%.
The data has been released by the on demand food delivery service as they reach a pivotal moment. Deliveroo have announced their 10,000th restaurant partnership within the UK. The newest partnership has taken place between Deliveroo and Cottonopolis, which is located in the Norther Quarter of Manchester. It is thought that Cottonopolis will be working exclusively with the platform in order to odder Asian inspired food to their customers on demand.
Deliveroo's Partnership will lead to more opportunities to expand and reach more diners across Manchester and the UK. The home delivery system seems to be becoming a central feature of the dining habits of the UK population. Deliveroo are working in order to capitalize on the demand that for home delivered food. However, with the number of lunch time orders sky rocketing it is thought that the using these dining delivery services are replacing the traditional lunchbox. These new delivery services are also beneficial for restaurants, as they are able to tap in to a market that wouldn't normally have the time or opportunity to go to restaurants. Using the delivery services that are available means that restaurants can maintain or increase the number of customers they get without the overheads of opening more and more branches.
Deliveroo works in 12 countries as and has more than 30,000 riders that work to deliver restaurant food to the customers' home or office. The company works in more than 130 different cities and have formed partnerships with more than 20,000 different restaurants around the world. Some of the top names that have formed partnerships with Deliveroo include Five Guys, Jamie's Pizzeria and Pho, the Vietnamese street food restaurant.