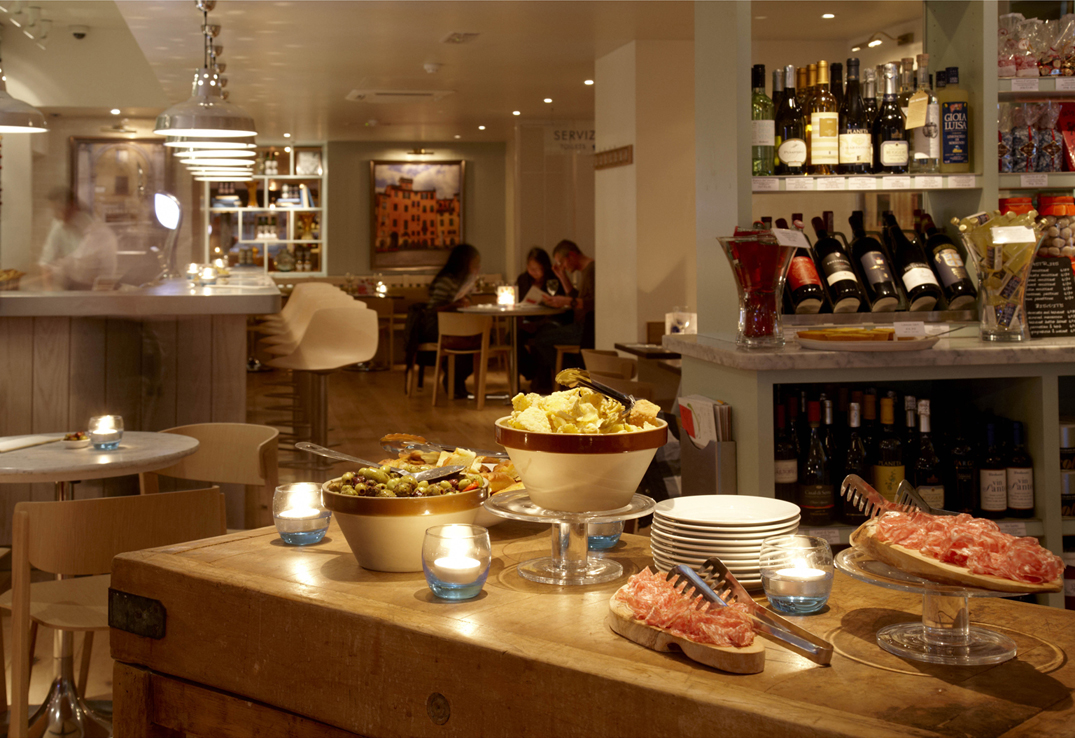 Long-standing chairman of Carluccio's, Simon Kossoff, is stepping down after 17 years at the helm of the Italian restaurant franchise. A member of the founding team alongside the eponymous Antonio Carluccio, Kossoff has been responsible for building up the Carluccio's brand and making a success of what now stands as a portfolio of over 100 restaurant in the UK and around the world.
Simon Kossoff will leave his post as chairman at the end of July, from which point current CEO, Neil Wickers will take the helm. Kossoff leaves with a heavy heart, describing his career as a "fantastic journey" and expressing his pride in the Carluccio's team. He did, however, stress the competence of his successor, Neil Wickers, and said that relished to opportunity to "focus on other things".
Owner of Carluccio's, Renuka Jagtiani, credited Kossoff as being "integral" to Carluccio's success and, in particular, the restaurant's growth from a UK start-up to a multinational franchise and one the country's best-loved high street eateries.
Kossoff leaves the brand very much in its prime. Carluccio's recently reported a 7.4% increase in turnover for 2014/15, citing the establishment of new stores in the UK, Ireland and the US as having had a positive impact on profits.
This year, the restaurant group also launched new generation of grab-and-go restaurants in London, hoped to capture the new and lucrative market for fast casual dining. The concept has since been a huge success at sites at Canary Wharf, Market Place and Tottenham Court Road with each featuring a complete pizza menu and fast food station offering breakfast and all-day dishes straight from Antonio Carluccio's recipes.
At the opening of the grab-and-go restaurants, Neil Wickers, described the concept as a "natural brand extension" and something he hoped would define Carluccio's UK growth and US expansion. With that in mind, his taking the reigns at the top, could see the brand become increasing fast casual though, doubtless, Wickers will work hard to maintain the standards of excellency that Carluccio's has upheld under Kossoff's lead.