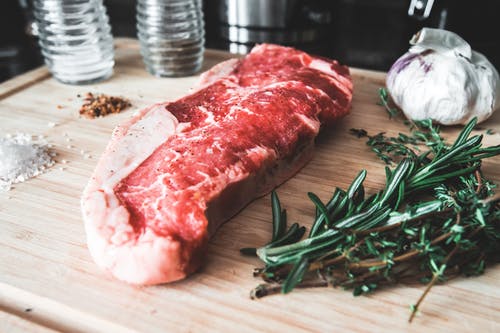 There are a wide variety of tools and equipment needed to cut and process animals into meat. From tenderizers and grinders to knives and saws, butchers' tools of the trade make butchering much easier for anyone who uses them. These tools and equipment are made from stainless steel to help in cleaning and preventing bacteria buildup. They are specifically crafted for cutting and processing meat and should never be used for any other purpose. Most of this equipment such as mixers and grinders come in both manual and electrical versions. Here are some of these tools and equipment.
A knife
A knife is one of the most basic pieces of butchers equipment needed to process meat. Besides making your work easier, a sharp knife prevents accidents from happening. You'll agree that a dull butcher's knife is more dangerous than a sharp one. The reason is that you will force the knife harder through a piece of meat than a sharp one. Pushing the knife too violently can often lead to accidental cuts and stabbings that would otherwise be averted by using a well-sharpened knife.
Meat saw
Meat saw is another commonly purchased meat processing tool. It's a large-framed, stainless-steel fine-toothed blade designed to cut through skin, meat, and bone. A butcher knife and saw are the most basic butchering tools needed to break down an animal into meat. For more professional butcher services, you might need advanced processing equipment in the form of grinders and tenderizers to allow you to make burgers, ground meat, or cubed steaks. A grinder paired with a sausage stuffing machine can help you to make sausages and other cased-type products such as salami.
Meat grinder
You need a meat grinder if you sell freshly made hamburgers, forcemeat, and sausages. A meat grinder will come in handy to help you produce enough supply. Meat grinders come in various models including tabletop or floor models that grind large quantities of meat.
Meat cleavers
Meat cleavers come in a variety of sizes and weights. They are used primarily for cutting meat chops and they should be relatively heavy to break chine bones. You need to use a meat cleaver on a butcher block only to avoid damaging other cutting boards. A butcher block has a more natural mass that absorbs the shock of the cleaver.
Meat trays
Meat trays in different sizes are among the most essential butcher tools. They are used to place meat kept inside display storage. Plastic meat trays are the most common as they are easy to clean and carry from one display storage unit to another, and meat doesn't stick on their surfaces.
Vacuum packing machine
Meat must be kept fresh and in optimal storage conditions before consumption. This is where a vacuum packing machine comes in. a vacuum packer extracts oxygen from food and seals the storage so the food is completely hermetic. The seal prevents air from entering or leaving the unit, so the food is not exposed to external conditions. And thanks to the vacuum storage technology, the packed food retains its organoleptic properties such as color, taste, and smell, and encourages meat tenderness and healing.
Sharpening steels and stones
Sharpening your butcher knives will make them more efficient as reduce the risks of injuries and miss-cuts. You can easily maintain sharp knives with steel and stones. Stones are available in a wide range of grit. The higher the grit the finer the sharpening stones. The optimum grit number for a sharpening stone would be between 600 and 1000. Normally, you should sharpen a knife on a coarse grit and then finish the edge on a finer stone.
Protective clothing
Butchers use sharp knives and other dangerous equipment, therefore, requiring protective clothing. You need hard hats, arm guards, Kevlar aprons, gloves, goggles among others. The best goggles would be high-tensile, corrosion-resistant stainless-steel mesh. Although not all aprons out there are made of Kevlar, an apron must resist accidental knife strokes.
Basic meat safety
Meat is highly susceptible to pathogens because of its high-water content. Therefore, you must take great care while handling meat products. You must take seriously the risk of spreading or contracting food-borne infections. Listeria, E-coli, Salmonella, campylobacter, and staphylococcus areoles are among the most serious foodborne infections that can affect meat consumers, particularly young children, the elderly, and those with compromised immunity.
Handling meat is particularly critical. You need the proper equipment to break down an animal into pieces and at the same time protect the meat from bacteria.